Joining Tom Jackson to discuss the postcards from their pasts are Evening Standard theatre critic FIONA MOUNTFORD and novelist MICHAEL DONKOR (Hold). In this episode we explore the emotional burden of mementoes, a one-sided postcard courtship, and postcards for the extremely lazy. Wish you were here?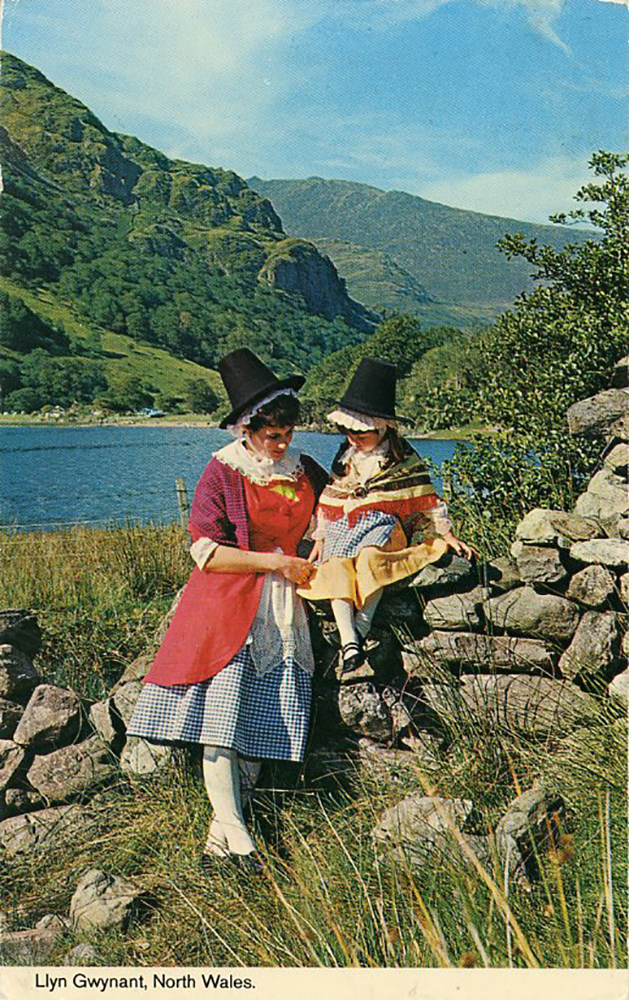 Llyn Gwynant, North Wales, 1980 "Philip going in disco comp. Jane & I are going in the talent. Steven just making a nuisance of himself."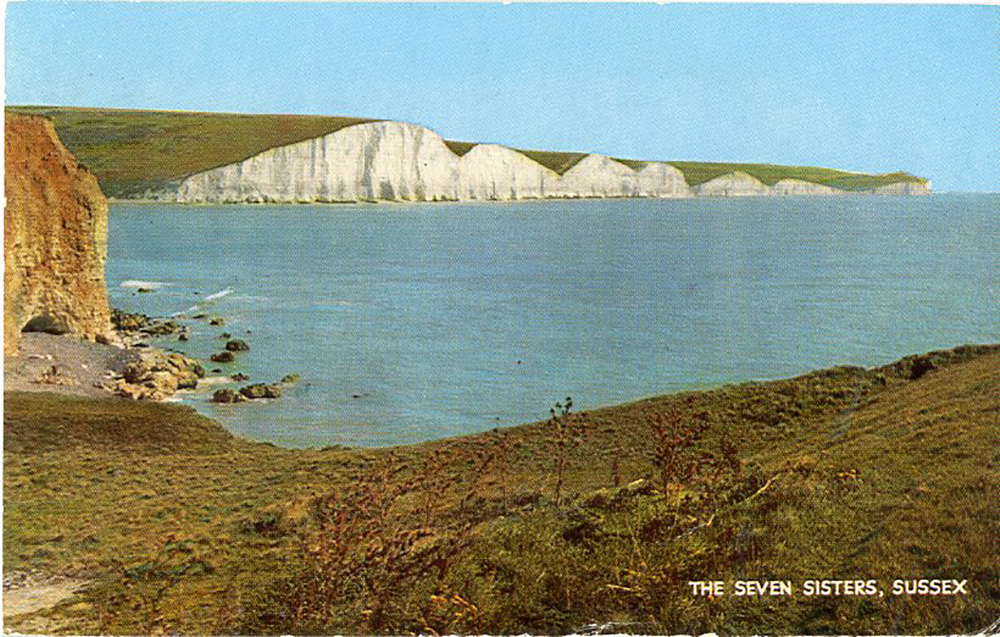 The Seven Sisters, Sussex "Today we went to the market and saw a pig being electrocuted."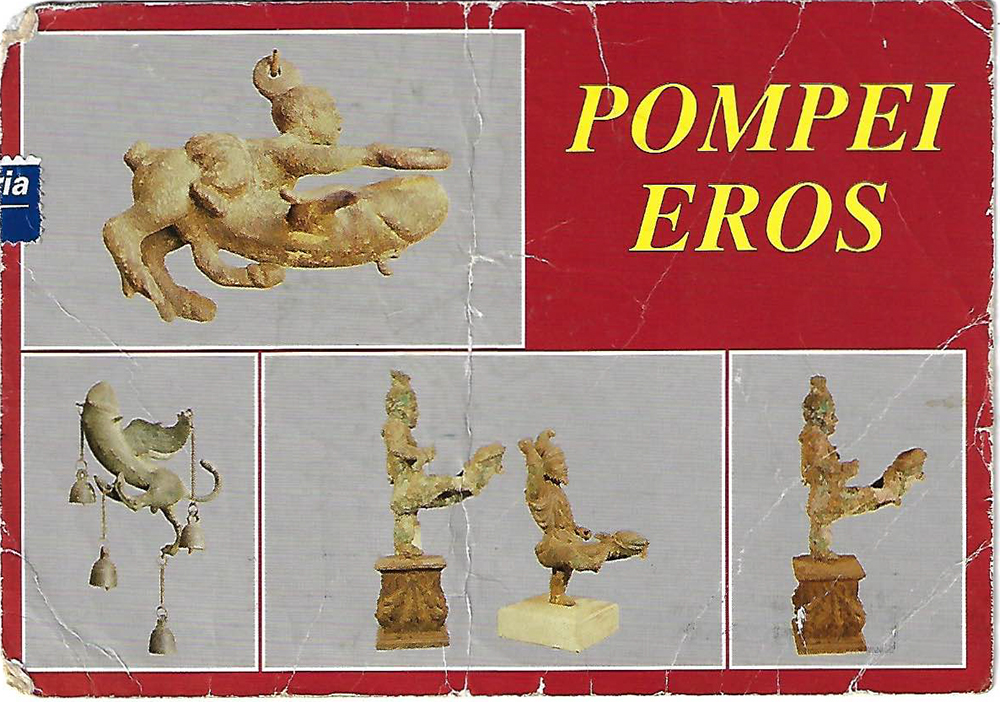 Michael's card of phalluses from Pompeii.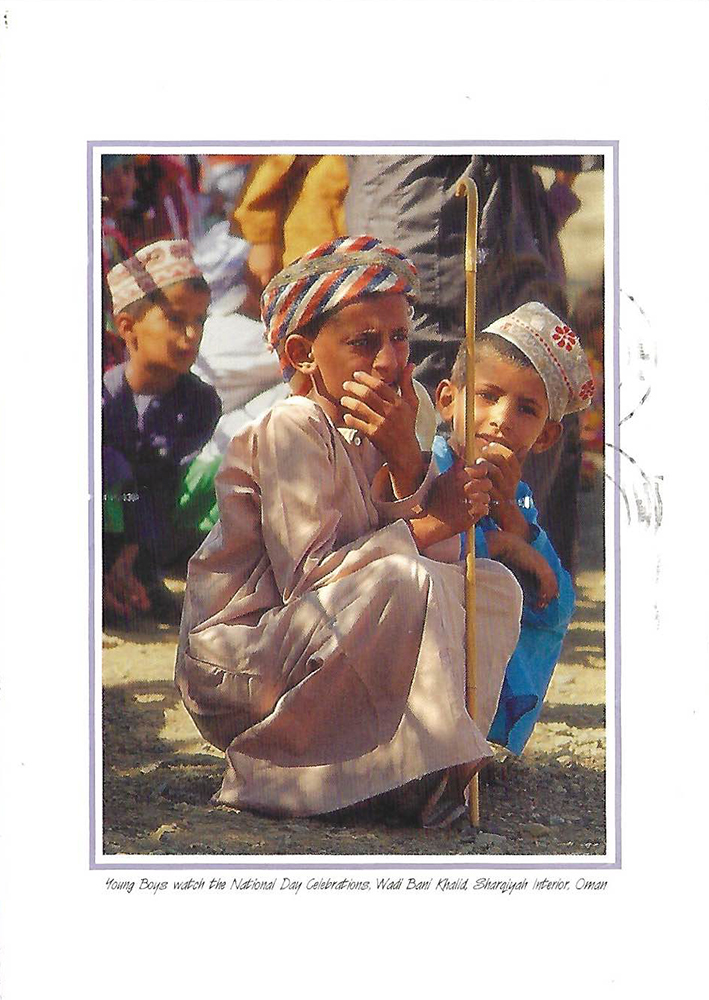 Fiona's card from her father: Oman on National Day.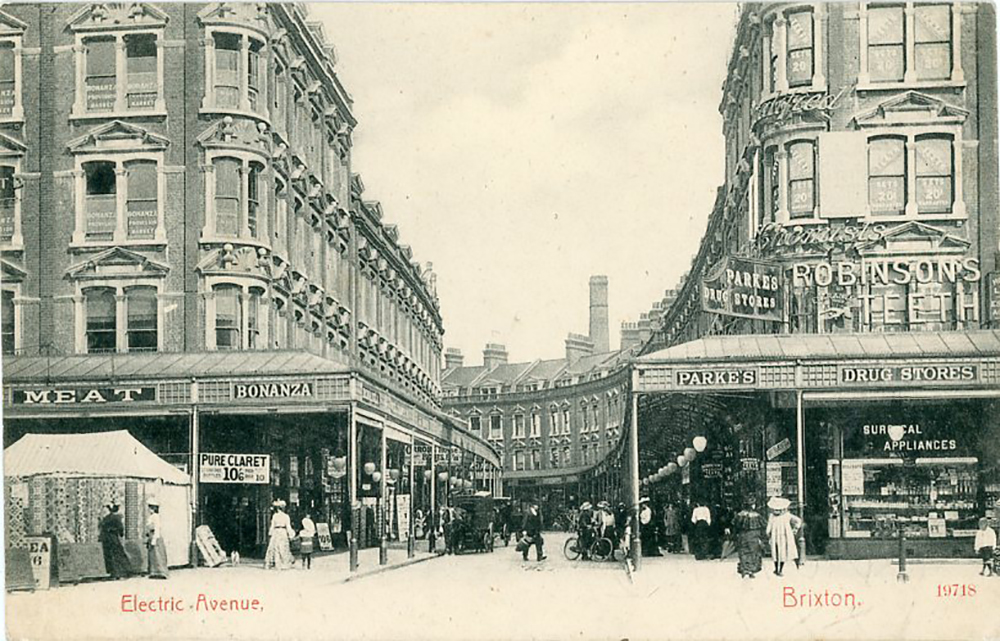 Electric Avenue, Brixton, 1906, about 100 years before it featured in Michael Donkor's novel, Hold.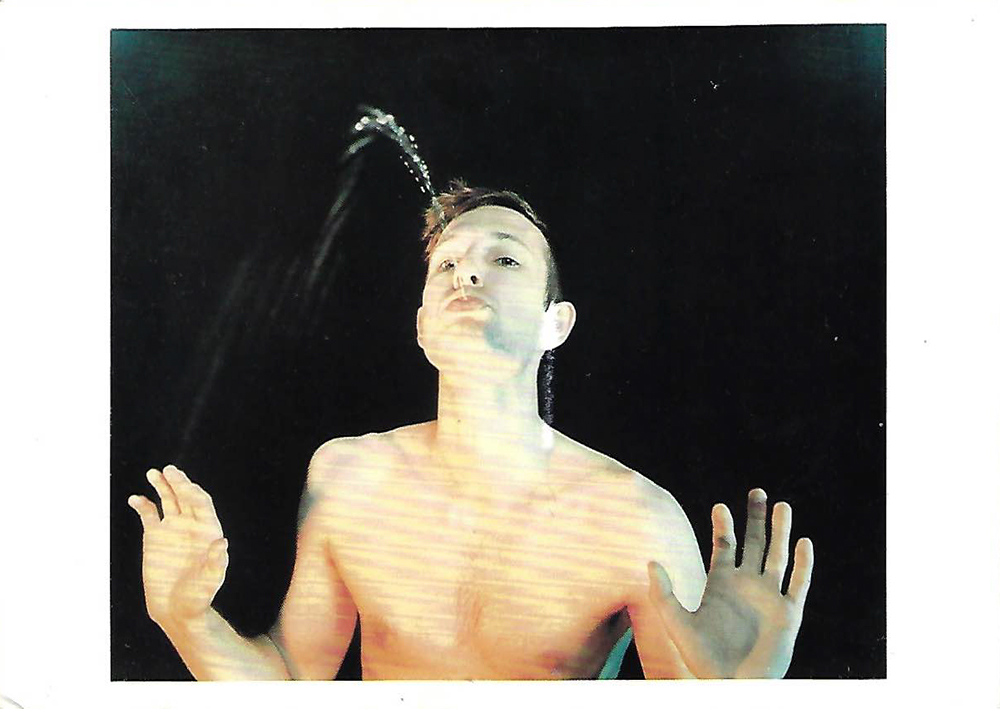 Michael's card showing Self Portrait as a Fountain by Bruce Nauman.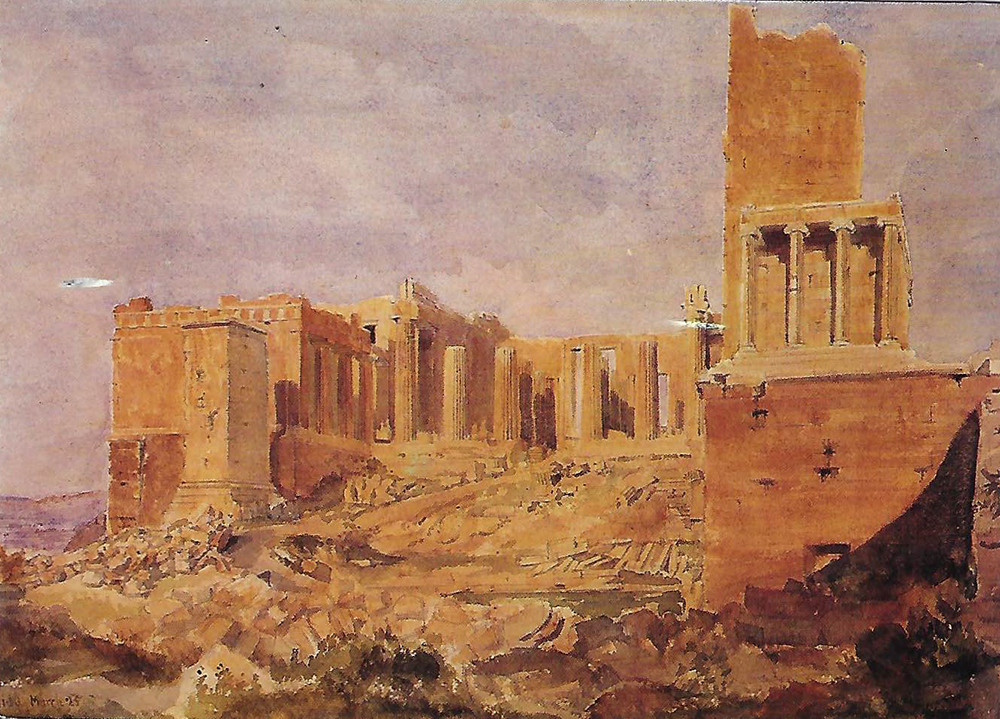 Fiona's card of the acropolis sent by her old classics teacher, Bob.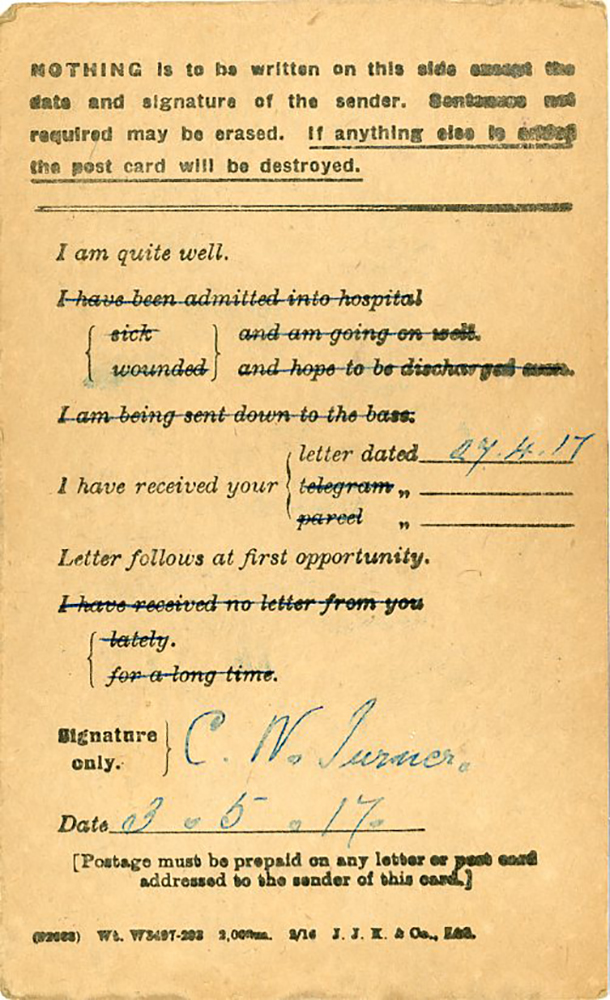 A British Army Field Postcard, send to Sittingbourne, Kent in May 1917.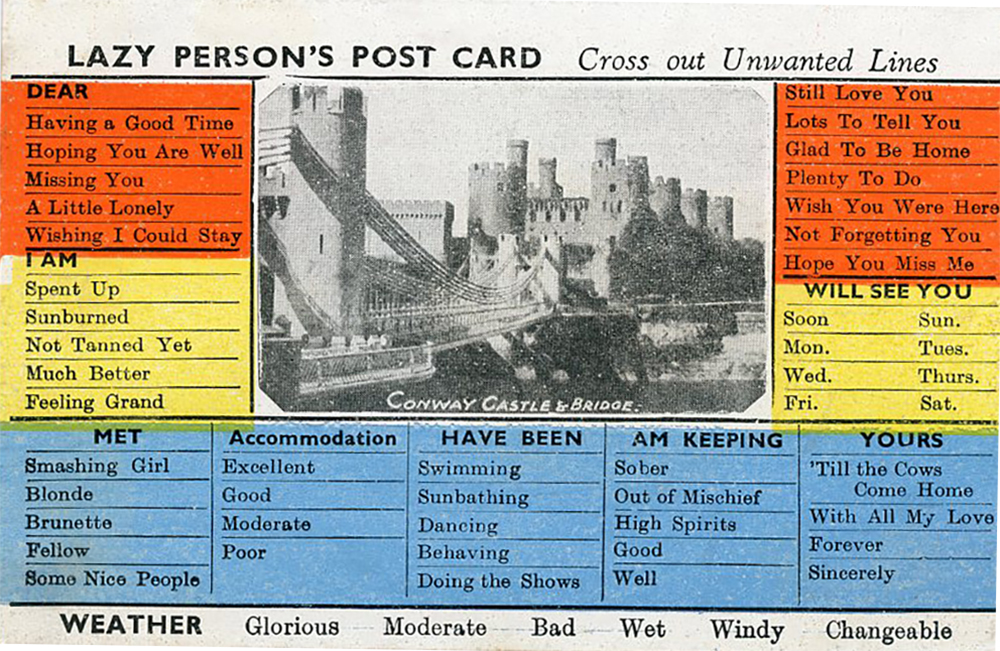 A Lazy Person's Postcard. Just cross out the unwanted lines.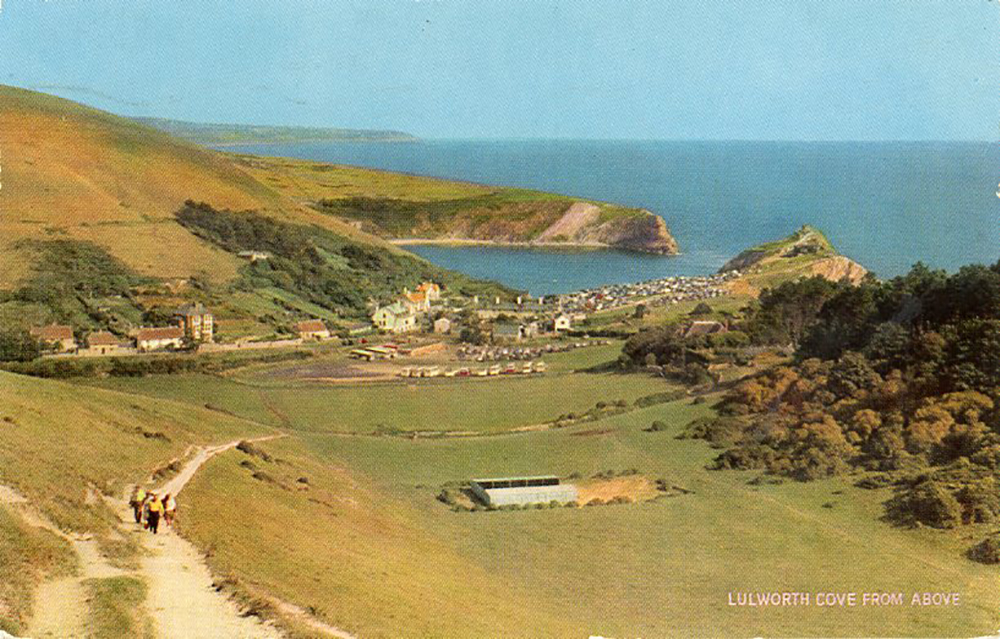 Lulworth Cove, 1969 " Got walnuts – 1/8 1/4lb."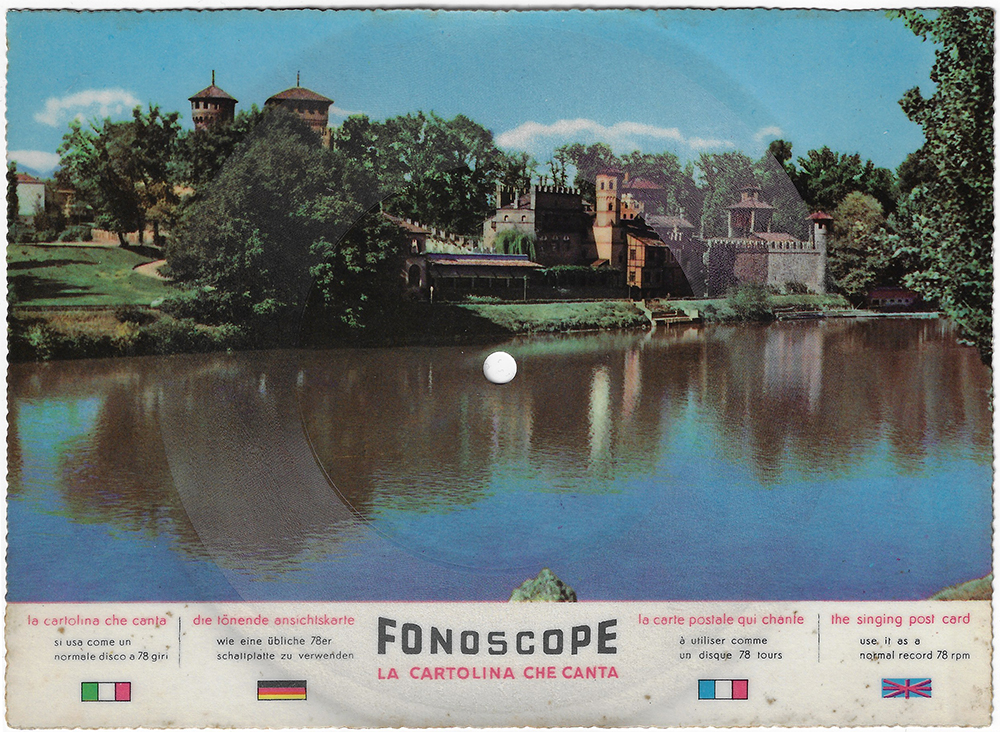 The castle at Turin – as a musical postcard.