Joining Tom Jackson to discuss the postcards from their pasts are antiques expert, broadcaster GEOFFREY MUNN (Antiques Roadshow) and writer JOHN GRINDROD. In this episode we discuss the fossils of Malta and relics of our pasts, the lost art of plane-spotting and tragedy foretold in carefree postcards from the start of the twentieth century. Plus sequins and petticoats. Wish you were here?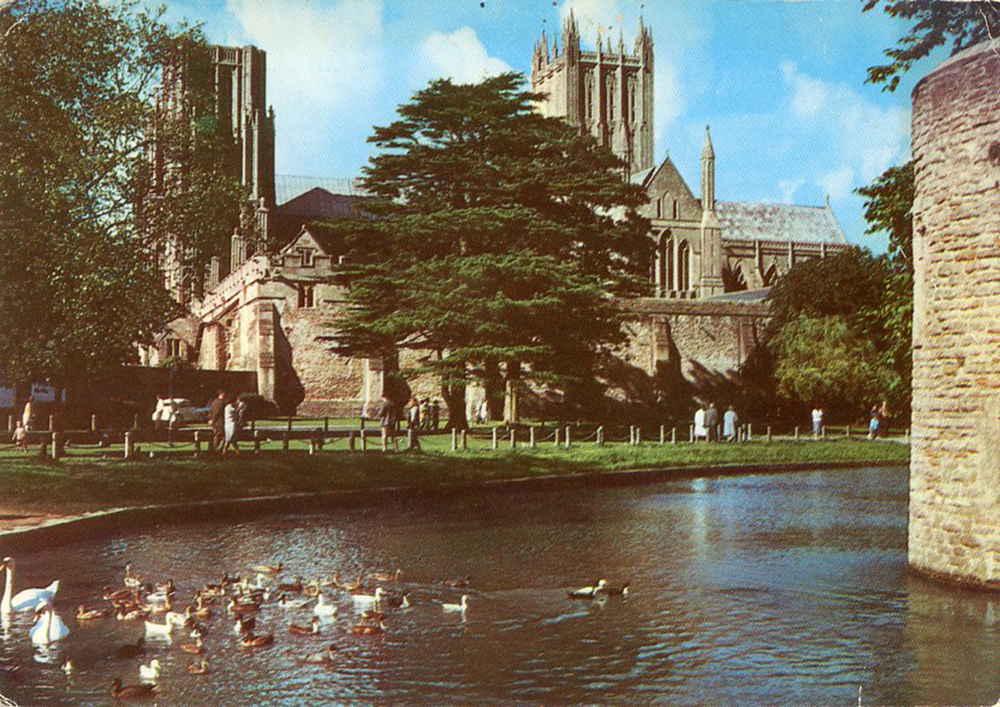 1987, Wells Cathedral "We came on a coach with the Abbotsbury Diamond cub, and I bought myself a new umbrella to remember the day. Last new umbrella 1958!! Still going strong! Just thought I'd have a change."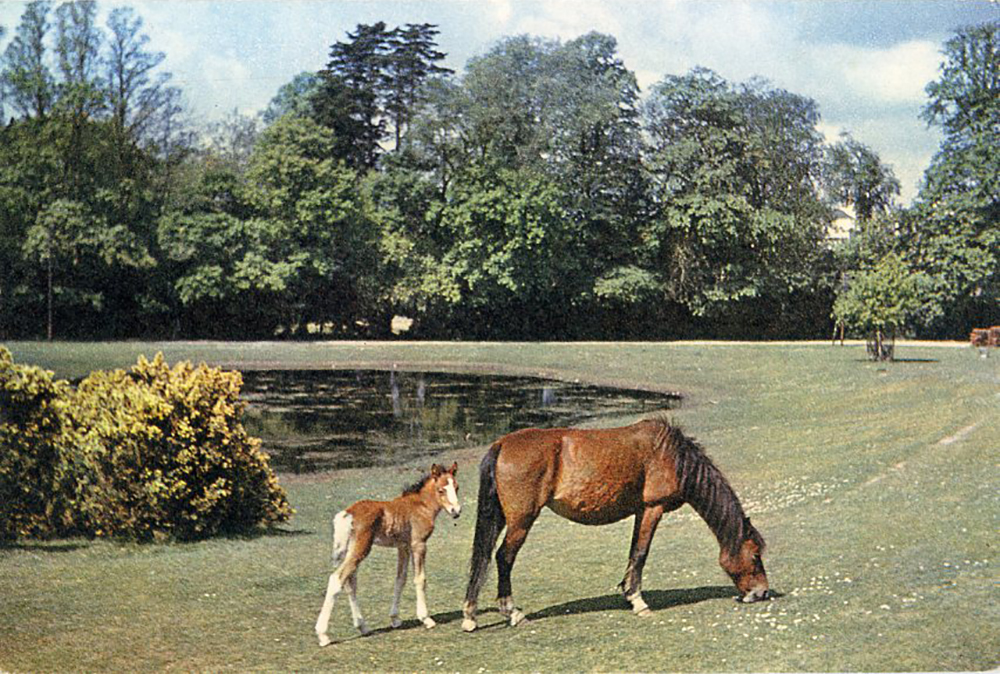 Mare and Foal, New Forest. "Jill's next door neighbour is at the moment servicing the Anglia for us. They are such a nice young couple. He's the one who took Jill out driving at night."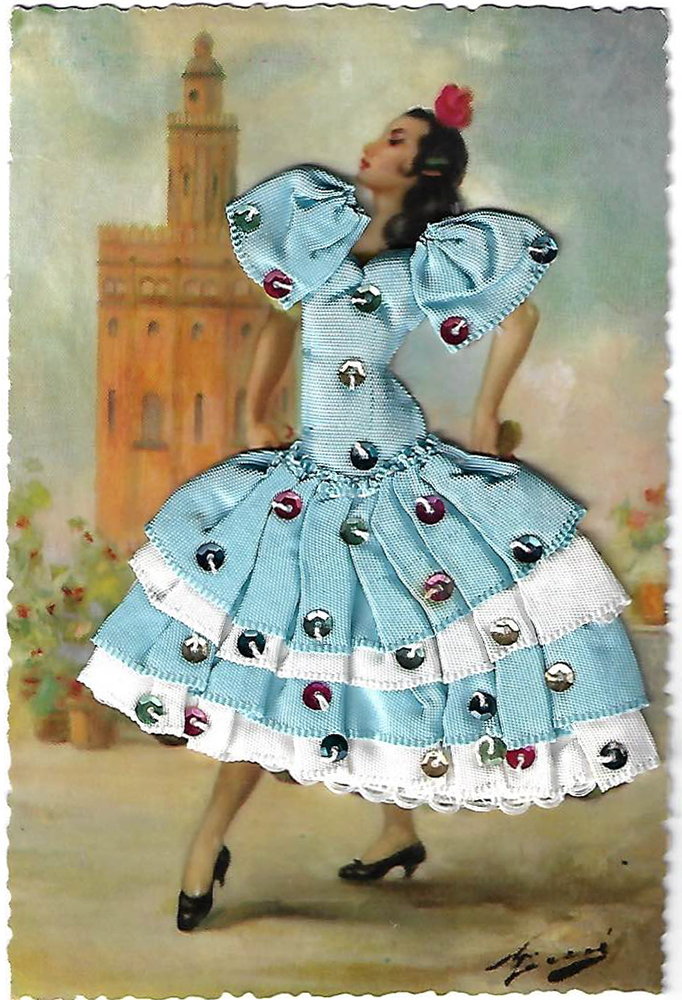 John's sequinned senorita, sent by his grandmother.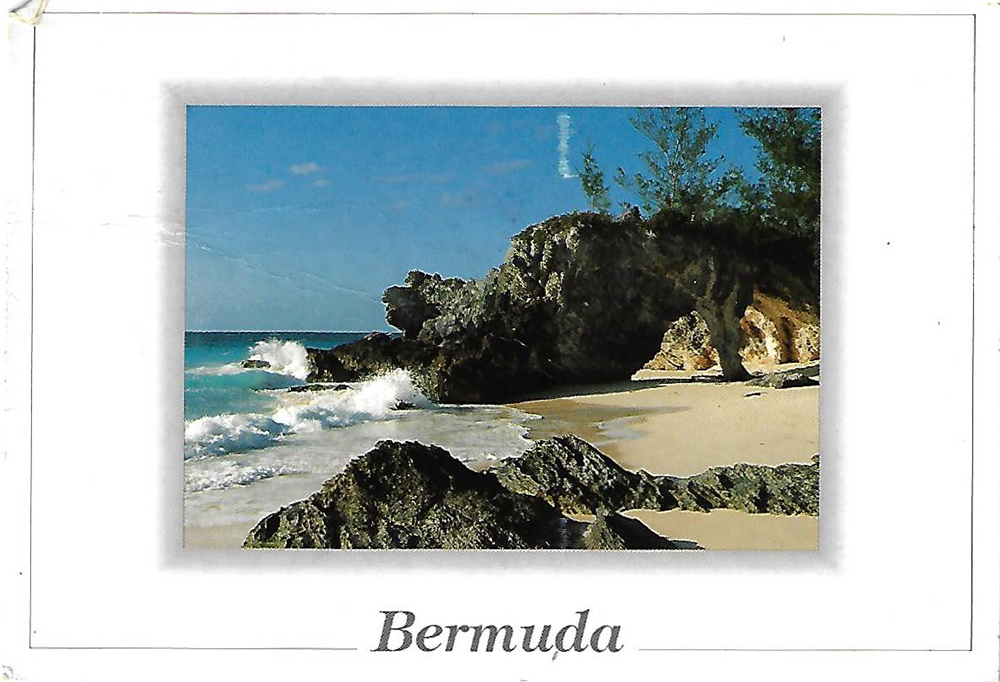 Bermuda, sent to John by his old English teacher.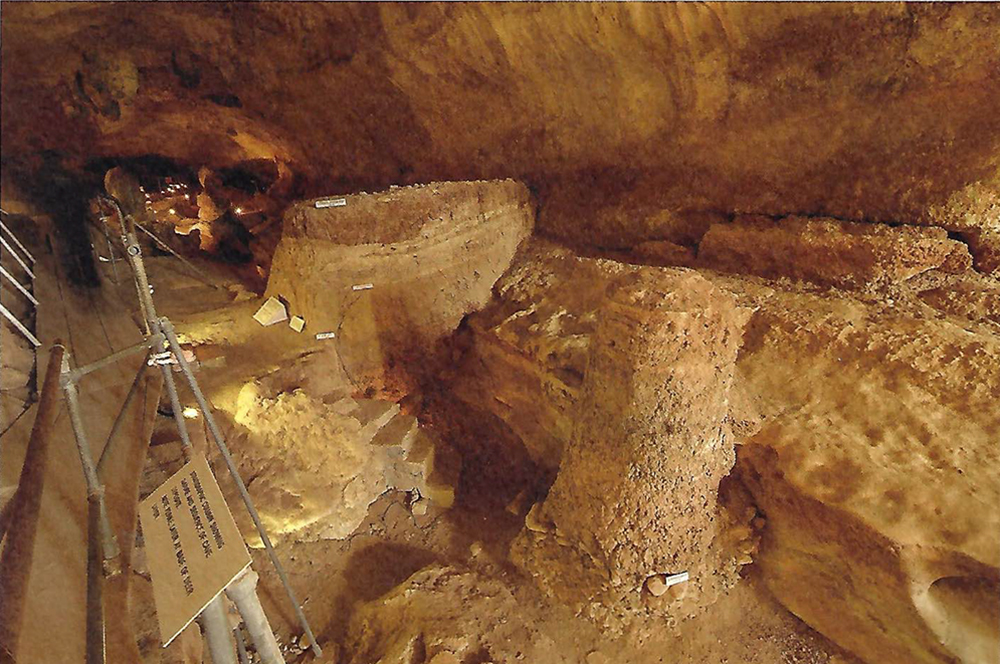 A Maltese cave visited first by Geoffrey more than 50 years ago, and now revisited by his brother.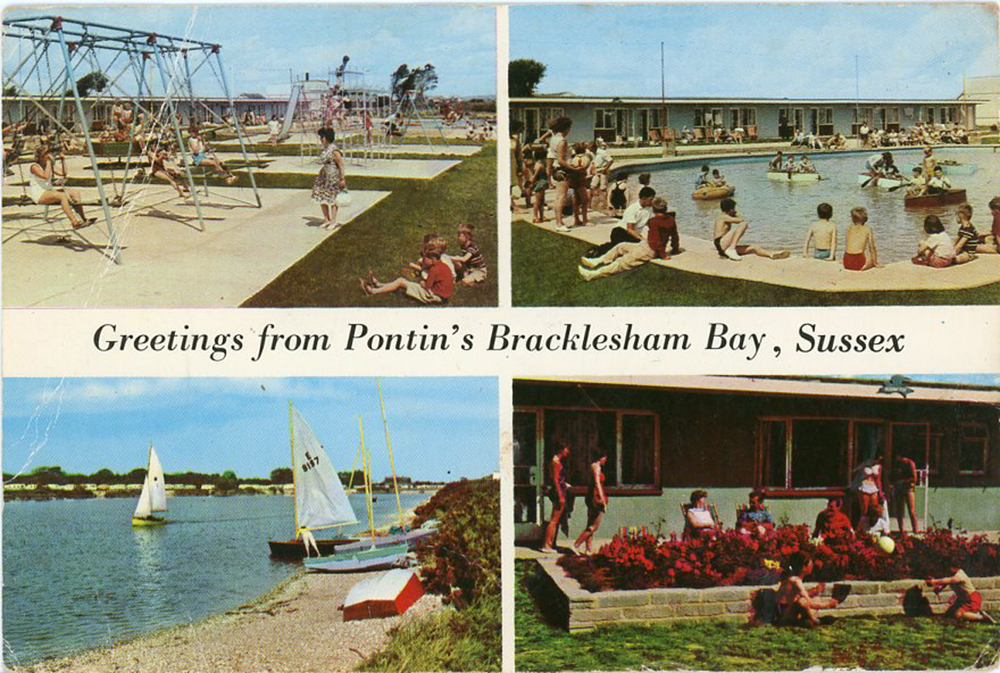 Pontins, Bracklesham Bay, Sussex "After you left on Sunday, Mum won £17/3 on the old Bingo. Wind is cold again today,"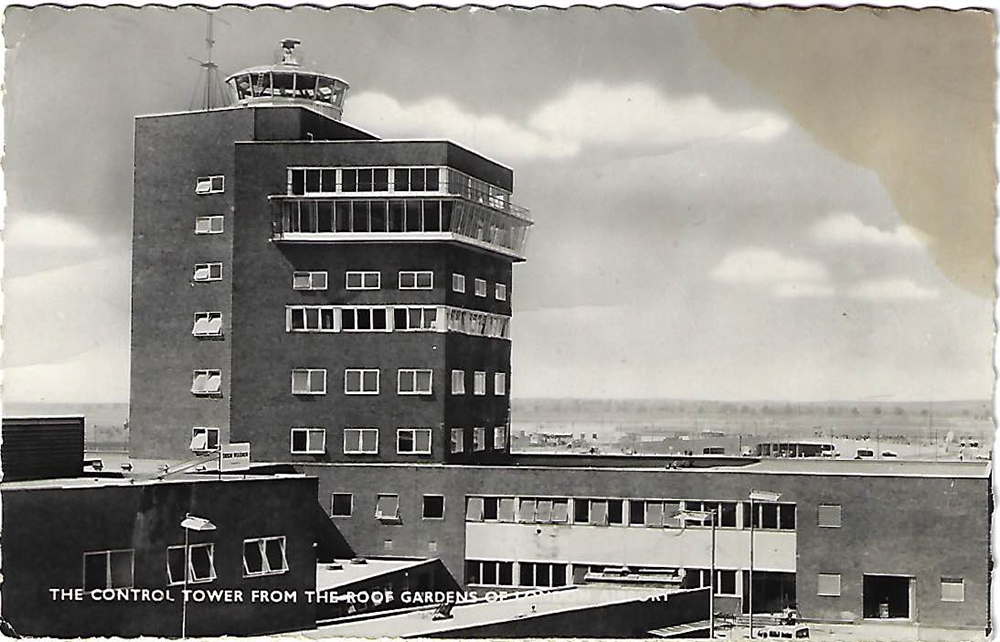 John's card of the control tower at Heathrow airport.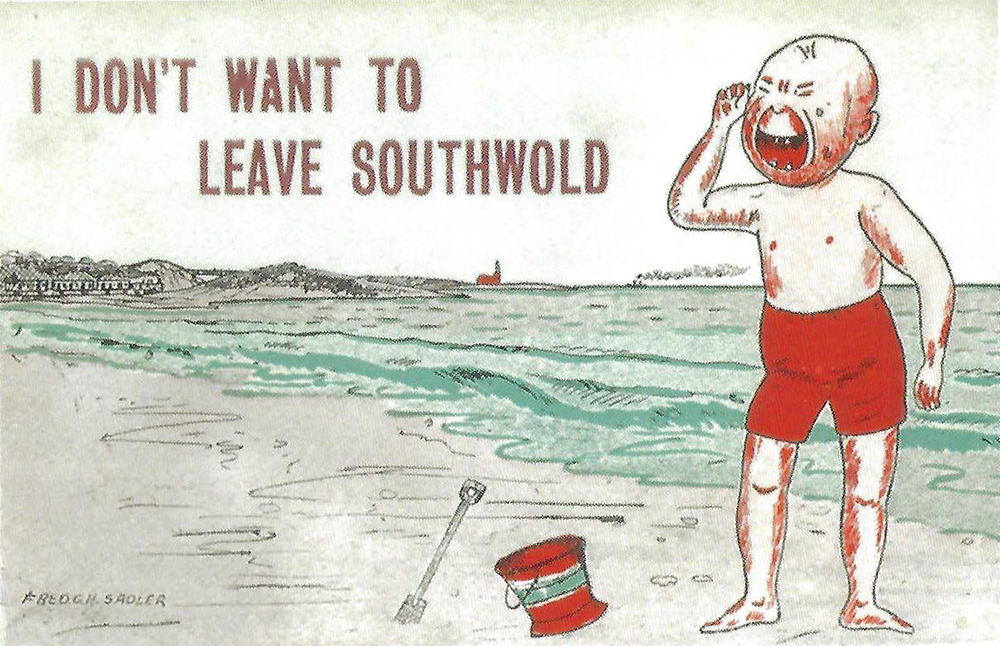 The beach at Southwold, with a boy reluctant to leave. These cards were produced with local overprints so the little boy would also not want to leave Margate, or wherever else the cards were sold.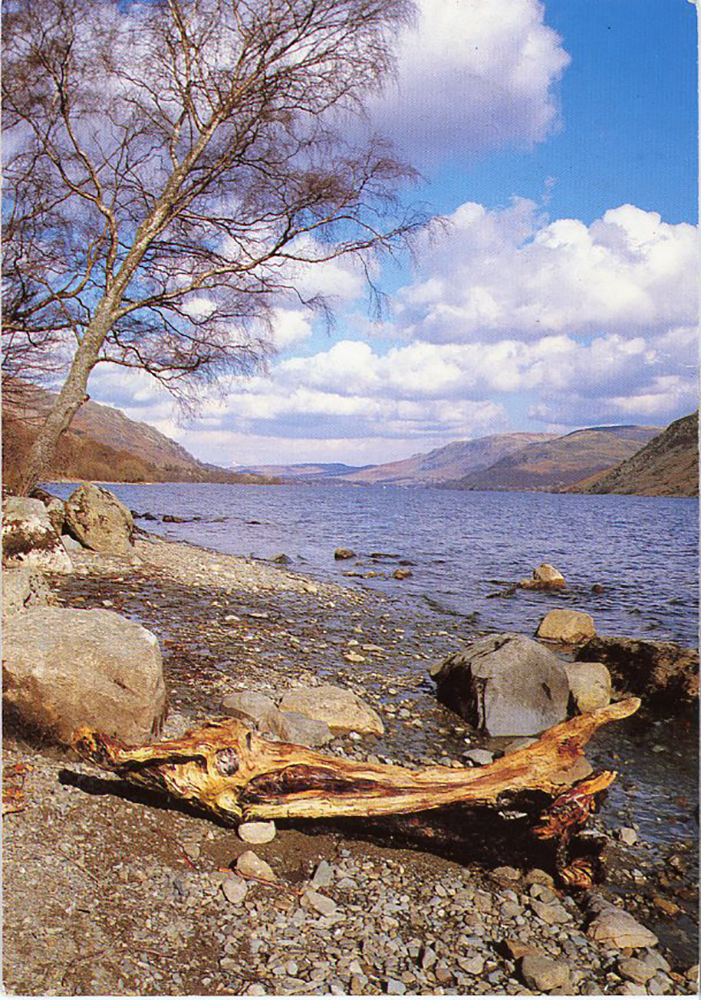 Ullswater, Cumbria, 1990 "There are lots of young hikers here, pursuing Wordsworth in tight jeans."
Waterskiers of all nations on this week's musical postcard.