Joining Tom Jackson to discuss the postcards from their pasts are broadcaster and Independent travel editor SIMON CALDER and writer and editor LUKE TURNER (Out of The Woods). In this episode – recorded live in front of an audience at the The Bookseller Crow in Crystal Palace – we learn the tale of a cold war trip to the Channel Islands, discover a trove of cards in an attic that might unlock family secrets, uncover a sporran and ponder a house full of pop stars in Leamington Spa. Wish you were here?

Recording the podcast live at The Bookseller Crow – our first experiment in recording the podcast in front of an audience.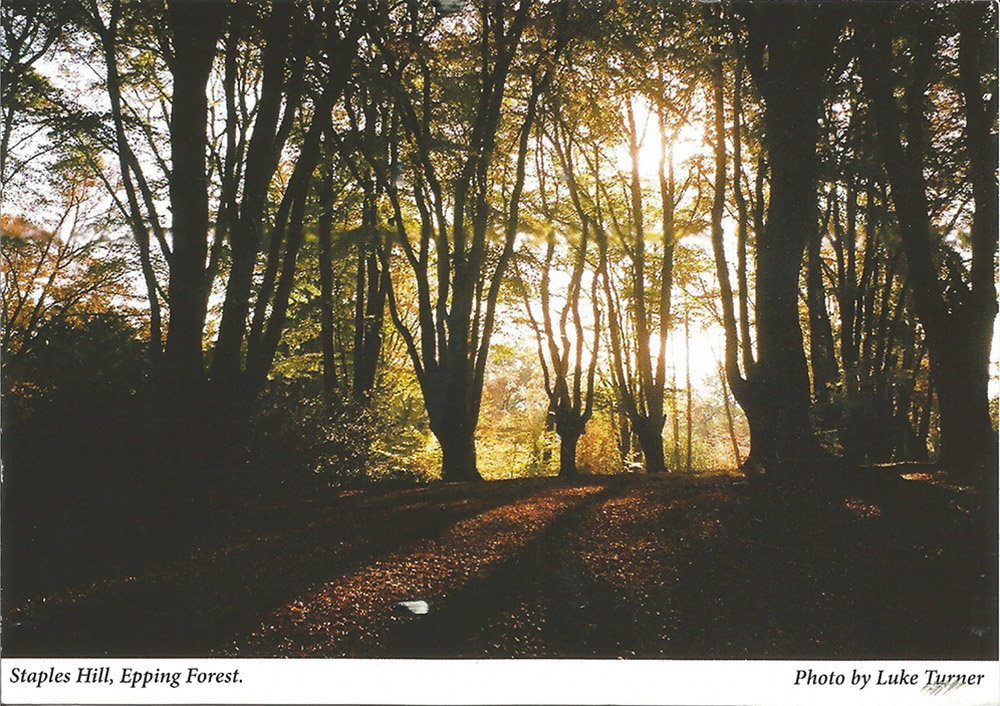 The postcard produced by Luke Turner for his memoir, Out Of The Woods. A "Postcard From The Forest."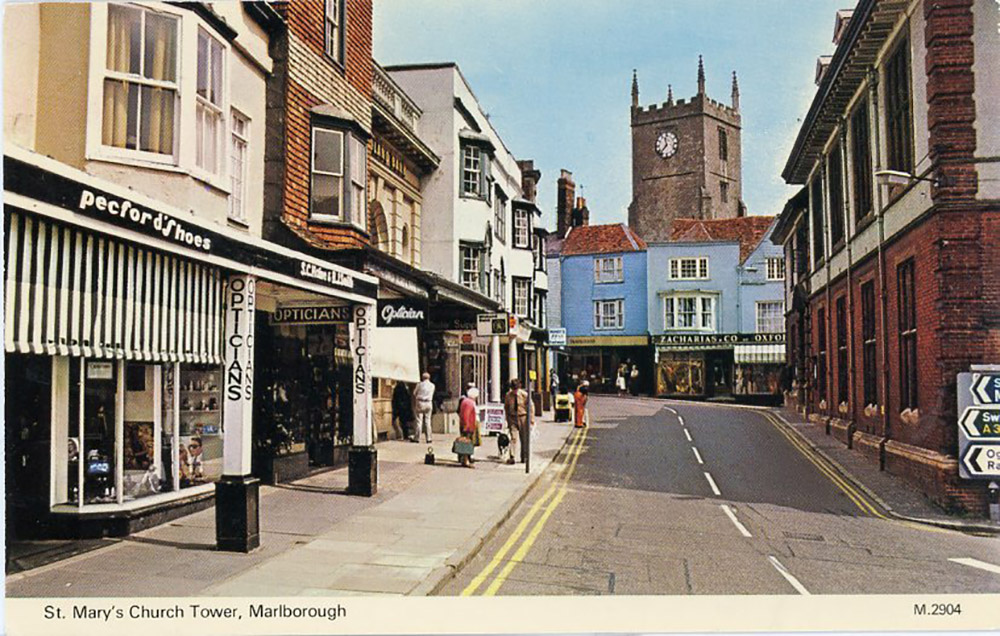 St. Mary's Church Tower, Marlborough: "I don't want to sound cheeky but have you remembered we are vegetarians?"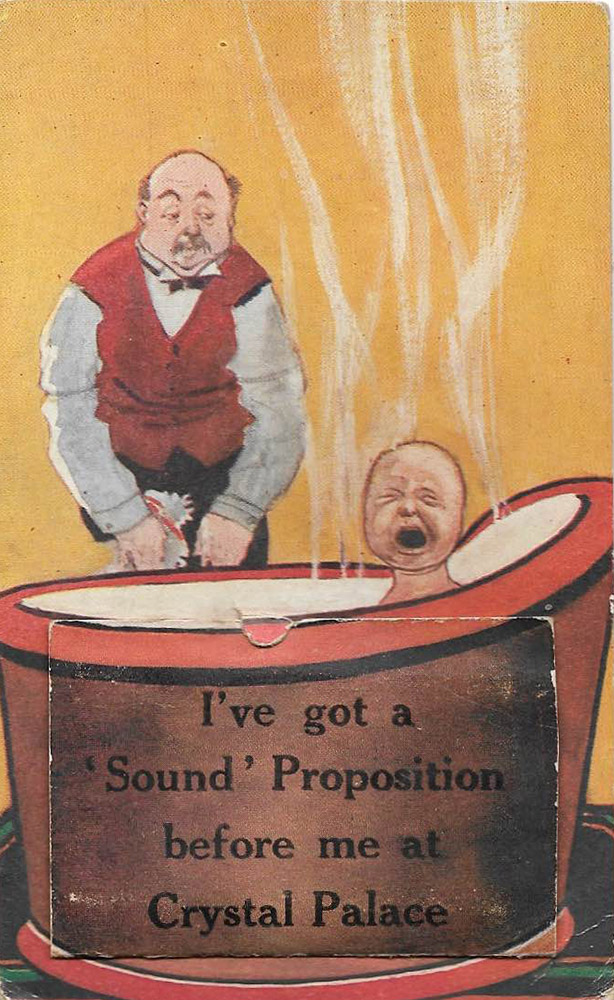 A vintage comic card: "I've got a 'Sound' Proposition before me at Crystal Palace." Open the flap and views of London and Crystal Palace appear.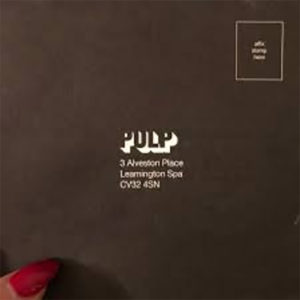 Luke's Pulp CD card recalled memories of the 90s and mysterious 3 Alveston Place, Leamington Spa. According to David Beer on louderthanwar.com "3 Alveston place, Leamington Spa, is now a 4 bedroom, 4 bathroom new-build town house, with a balcony…Gleaming new white fronted houses sit in a row. So, the mysterious epicentre of the British music scene is now a town house."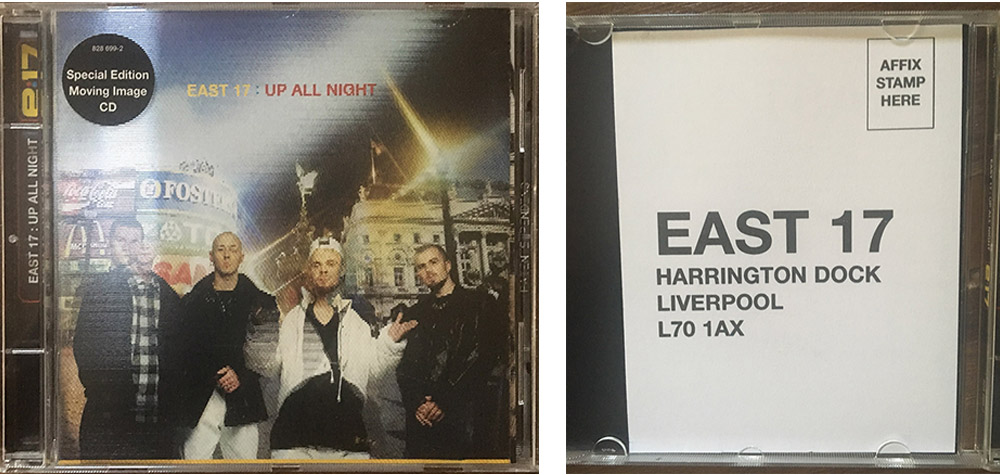 East 17 go lenticular for their 1995 CD, Up All Night, and use a rival correspondence address.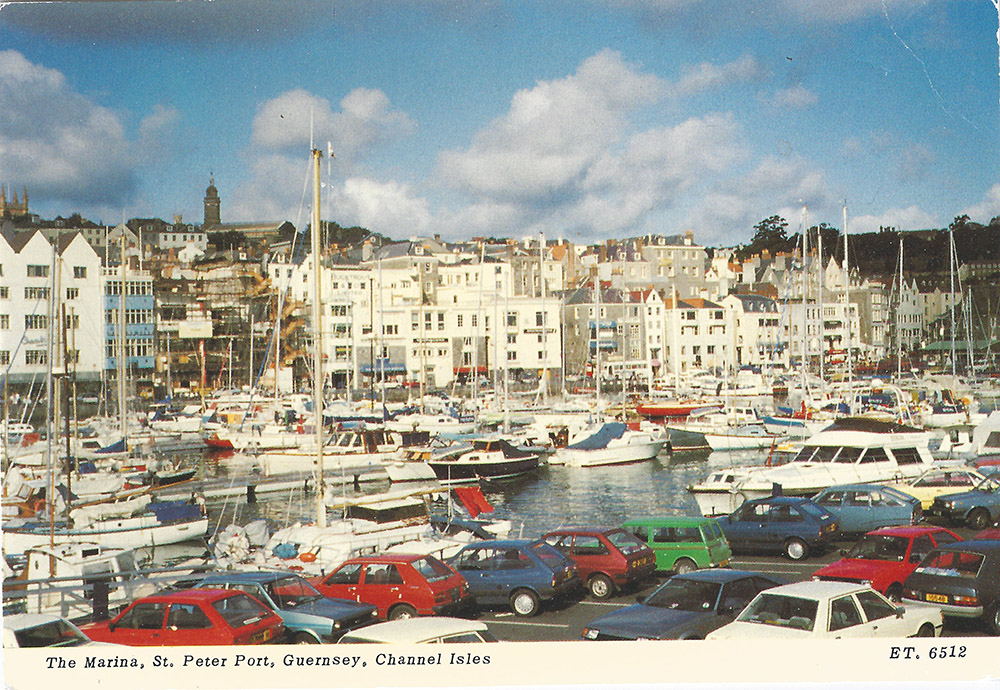 St Peterport, Guernsey. Simon's card prompted a tale of a cold war trip to the Channel Island to escape a possible nuclear strike on Crawley.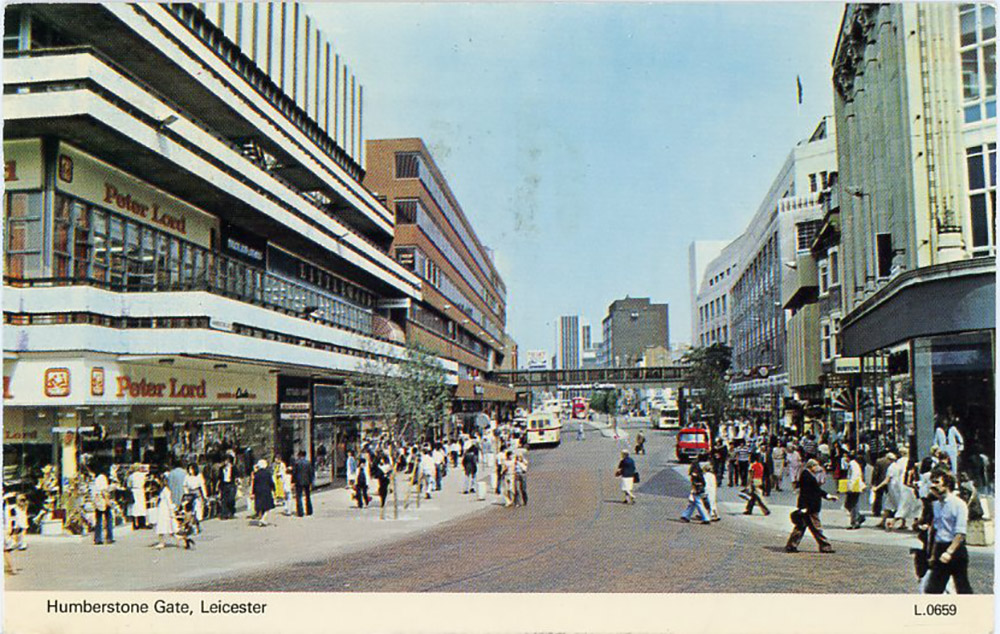 Humberstone Gate, Leicester, 1985: "Thank you for the flannel & sponge Beryl, I've found my specs case inside my cheque book holder, but can't find my tweezers now. What a woman!"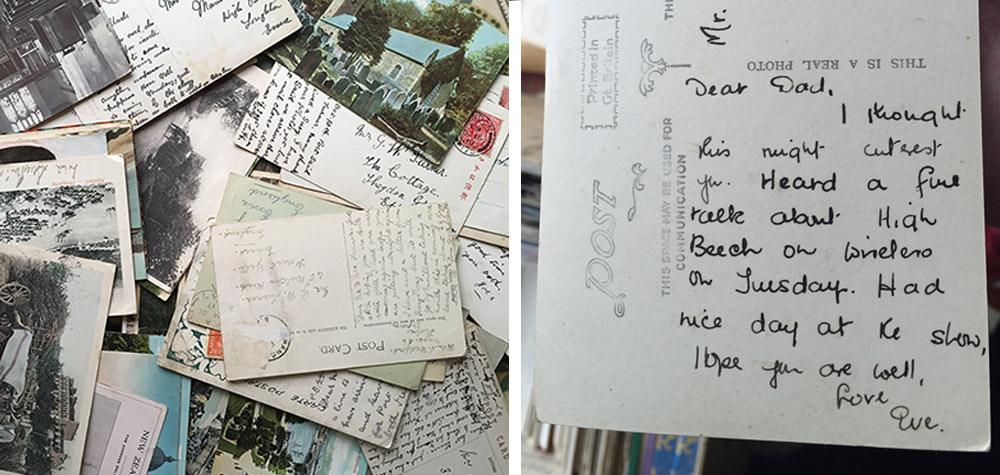 Discovering a cache of old postcards was a key moment in Luke's memoir Out Of The Woods. Do these cards hold the key to a family mystery?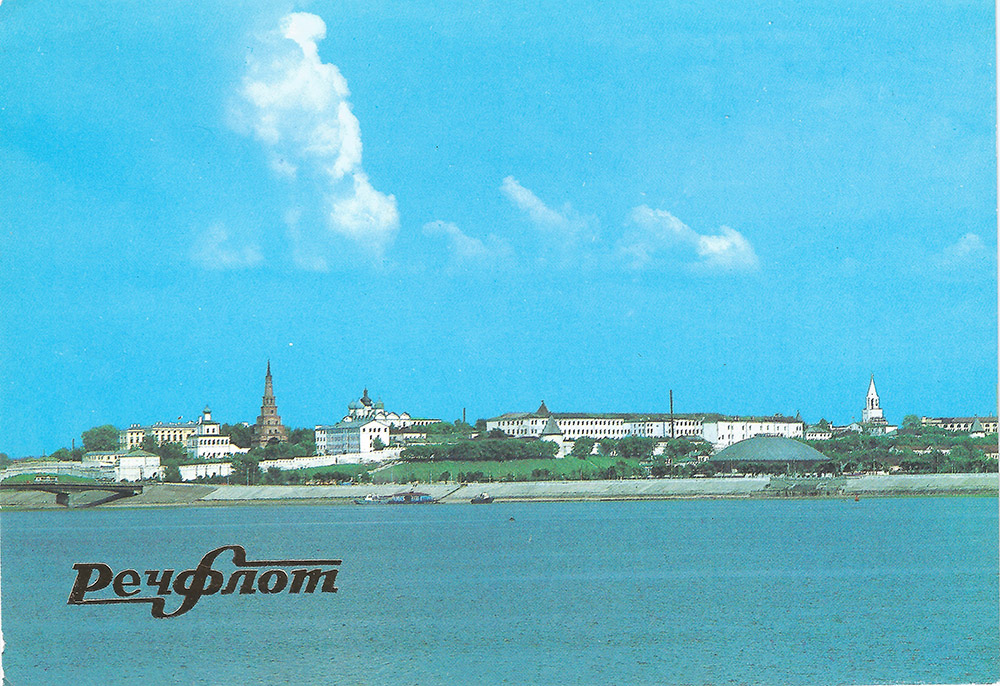 Kazan in Russia. Simon has a lifelong fascination with the Soviet Union, then Russia, ever since he learnt Russian at school.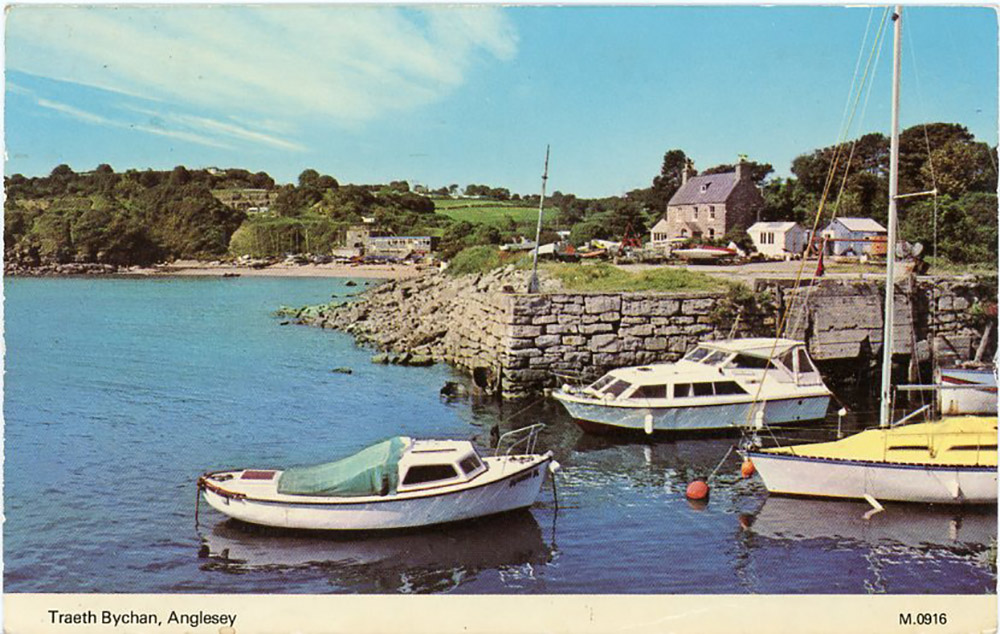 Traeth Bychan, Anglesey, 1986: "Laurence is making his first excursion into the realms of organisation – I can't decide whether he'll grow up to be a Red Coat or a Black Shirt."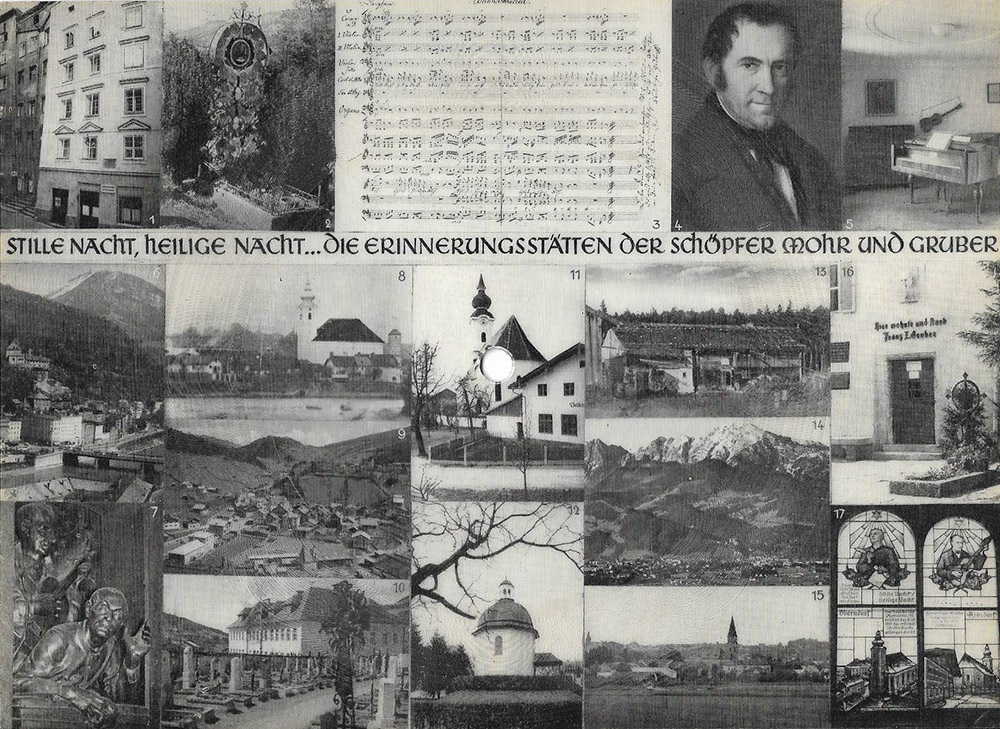 Our musical postcard: a multi-view showing various locations associated with the composers of Silent Night, Josef Mohr and Franz Xaver Gruber.