Joining Tom Jackson to discuss the postcards from their pasts are journalist and broadcaster TOM SUTCLIFFE (Saturday Review, A Good Read, Round Britain Quiz) and actor LORELEI KING (Emmerdale, Notting Hill, Jonathan Creek, Storyteller: How To Be An AudioBook Narrator). In this episode we dig deep into art cards with messages, reflect on America's industrial heritage and explore De Chico's dreamscape. Along the way we listen to the Hawaiian sounds of Brighton and ponder fame in Anne Hathaway's kitchen. Wish you were here?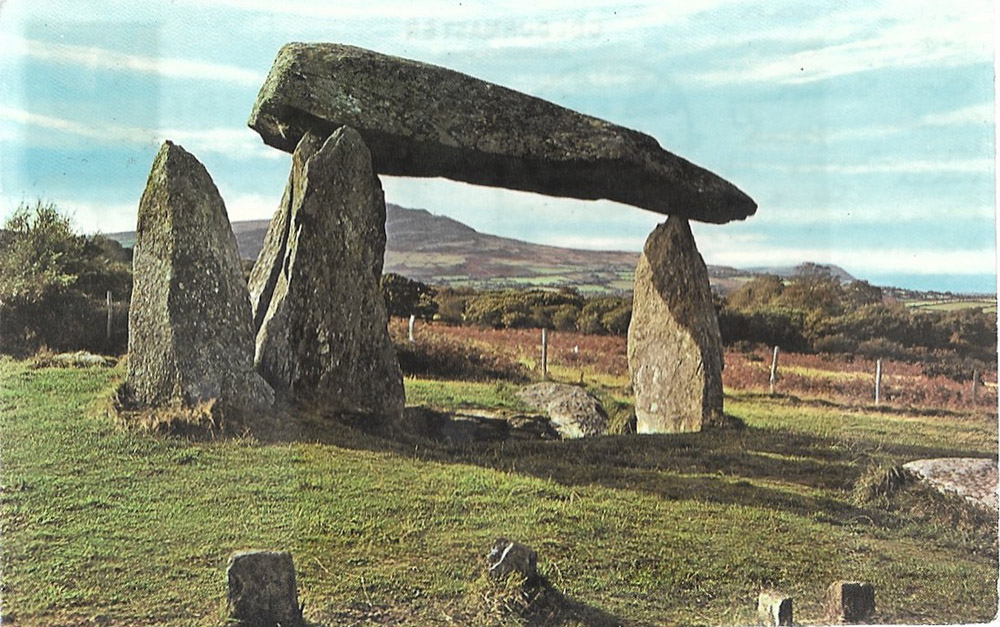 Pentre Ifan, 1976: "We are very short of water. First we were having a bath every two nights, but now we have to wash and wash up in river water. The valley is cold and dark."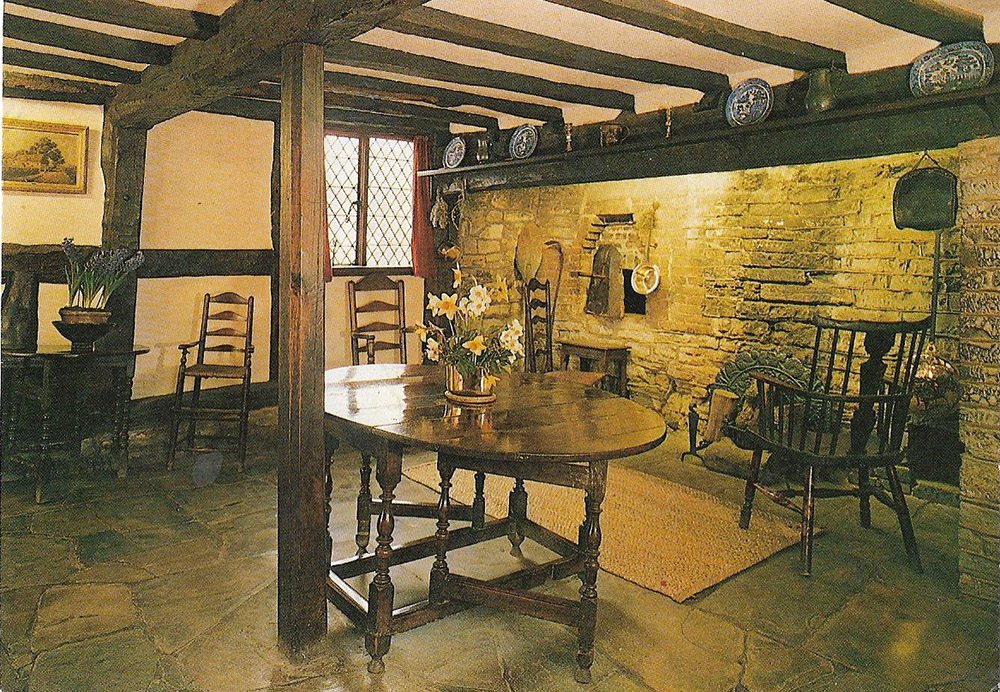 Anne Hathaway's Cottage, 1987: "Saw your brother on the telly – I was quite thrilled & I don't even know him."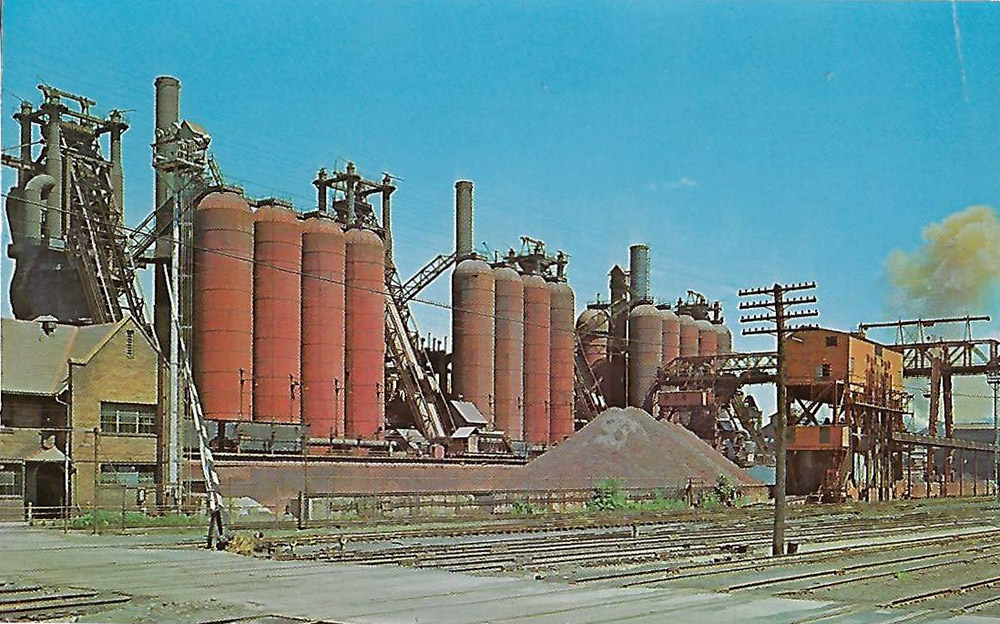 Lorelei's card of the steel mill at McKeesport, near Pittsburgh. She was born in a hospital opposite.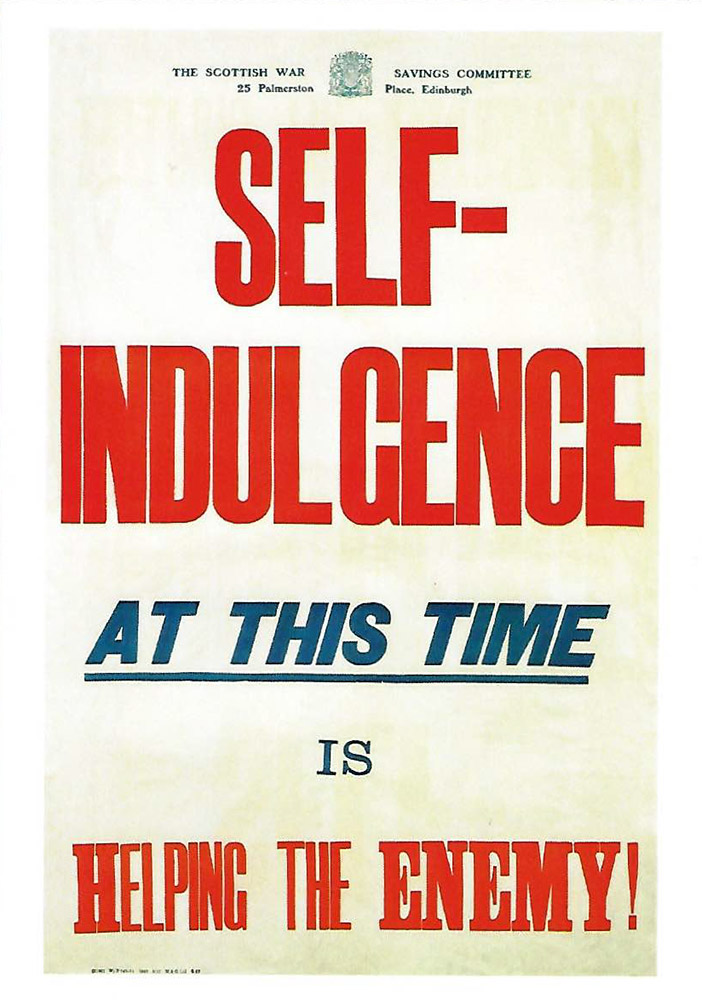 Tom Sutcliffe's postcard from the Imperial War Museum. The postcard reproduces a First World War Poster produced in 1917 on behalf of the Scottish War Savings Committee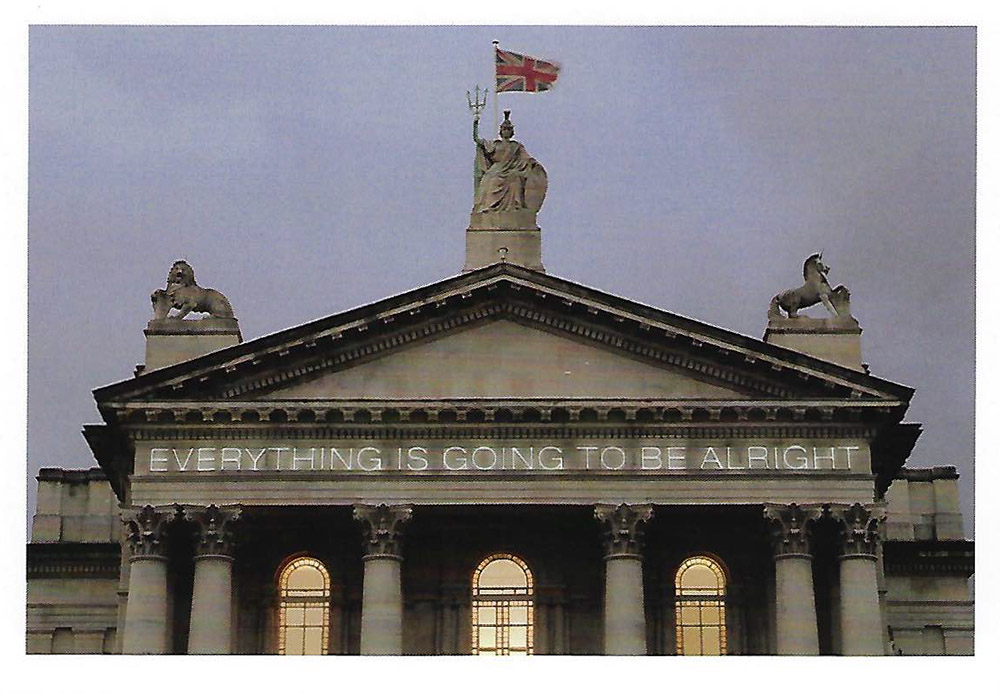 Tom Sutcliffe's postcard shows Martin Creed's EVERYTHING IS GOING TO BE ALRIGHT, a word-based sculpture made in white neon consisting of a single line of unpunctuated text.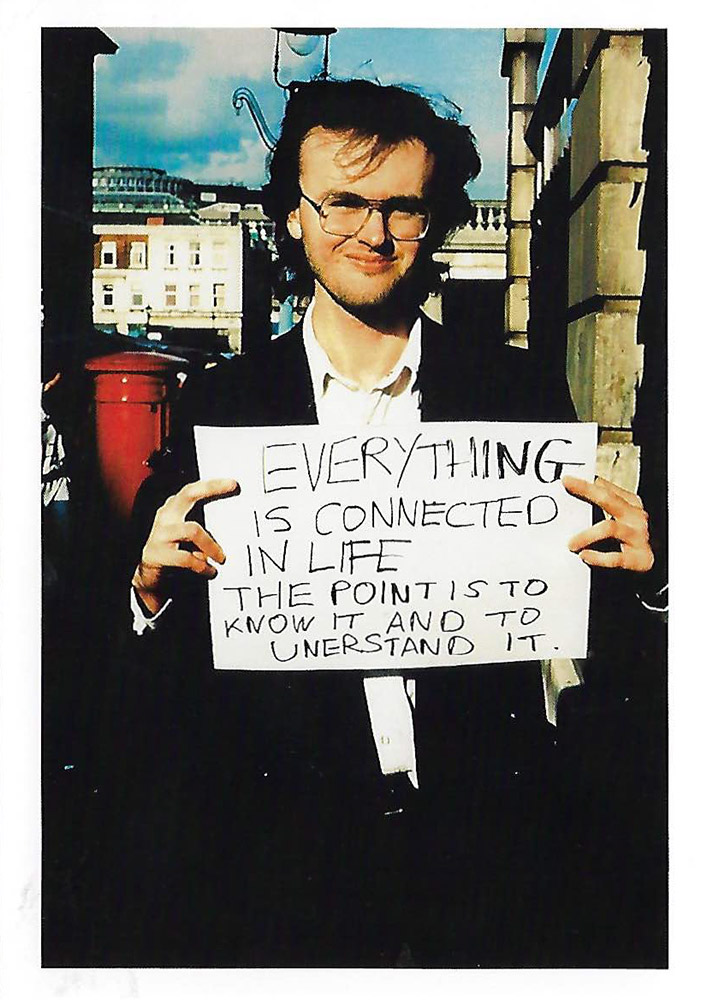 Tom Sutcliffe's postcard from Gillian Wearing's 1992-3 series "Signs that Say What You Want Them To Say and Not Signs that Say What Someone Else Wants You To Say."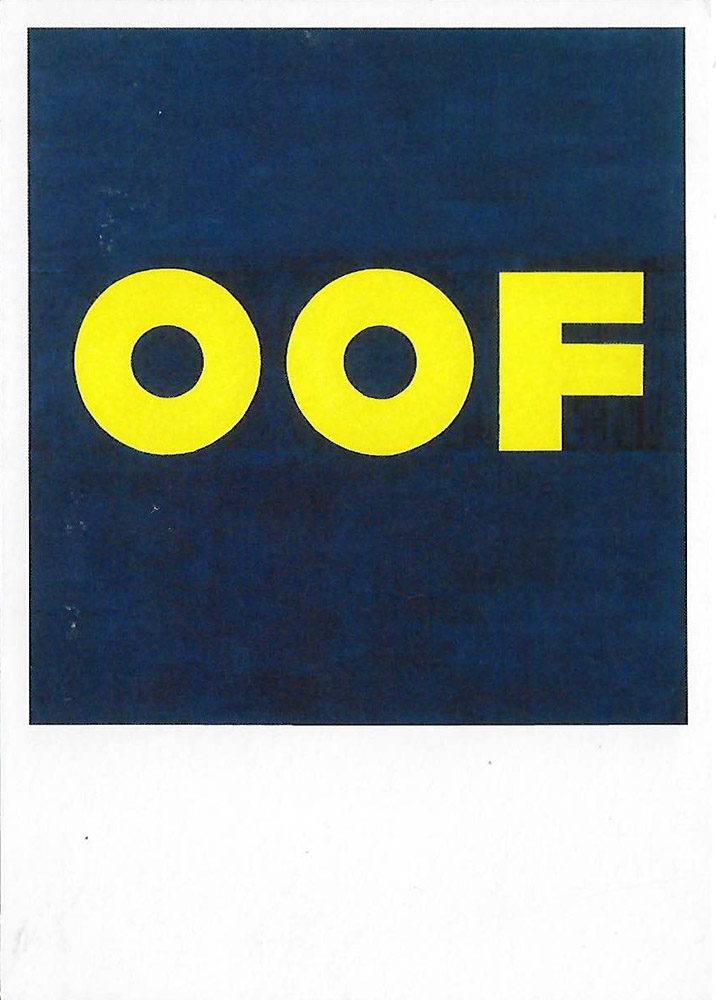 OOF, by Ed Ruscha. Another of Tom Sutcliffe's art message cards.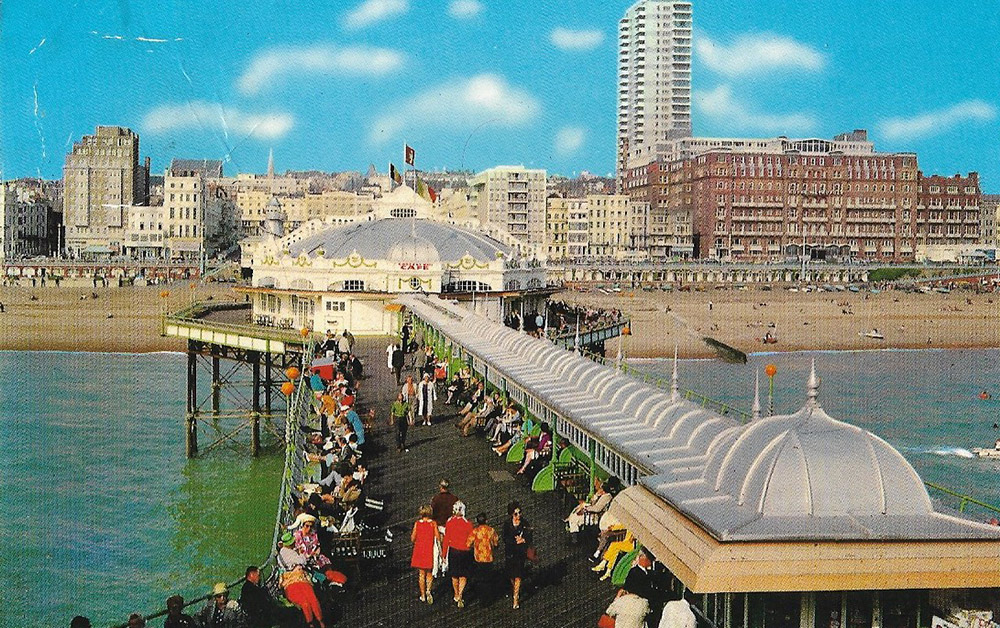 Brighton West Pier, 1969: "I am sat on the beach sunbathing at the moment listening to the music they play all day on the loudspeakers on the front, Hawaiian music at the moment."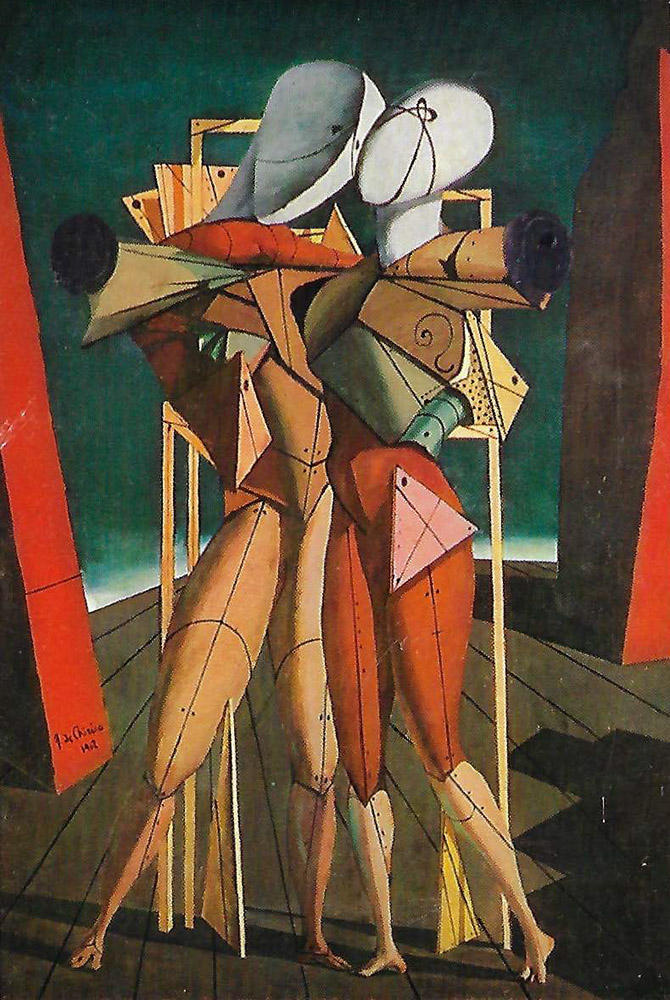 Lorelei's card of Giorgio de Chirico's Hector and Andromache.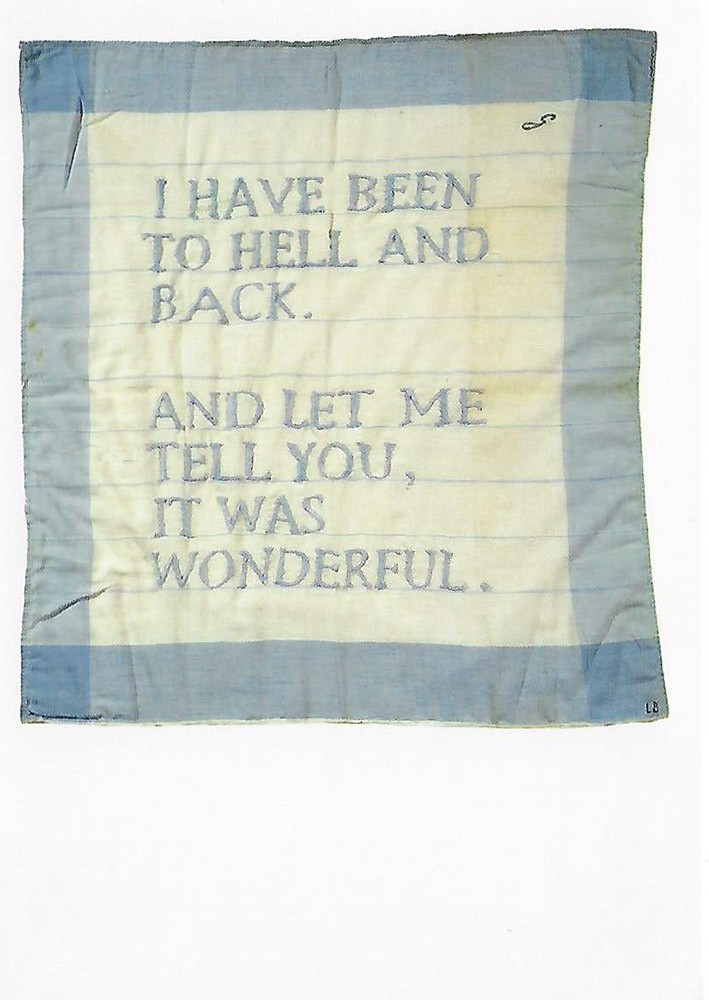 Tom Sutcliffe's difficult-to-send postcard: Louise Bourgeois' embroidery "I Have Been to Hell and Back, And Let Me Tell You It was Wonderful (Blue)", 1996.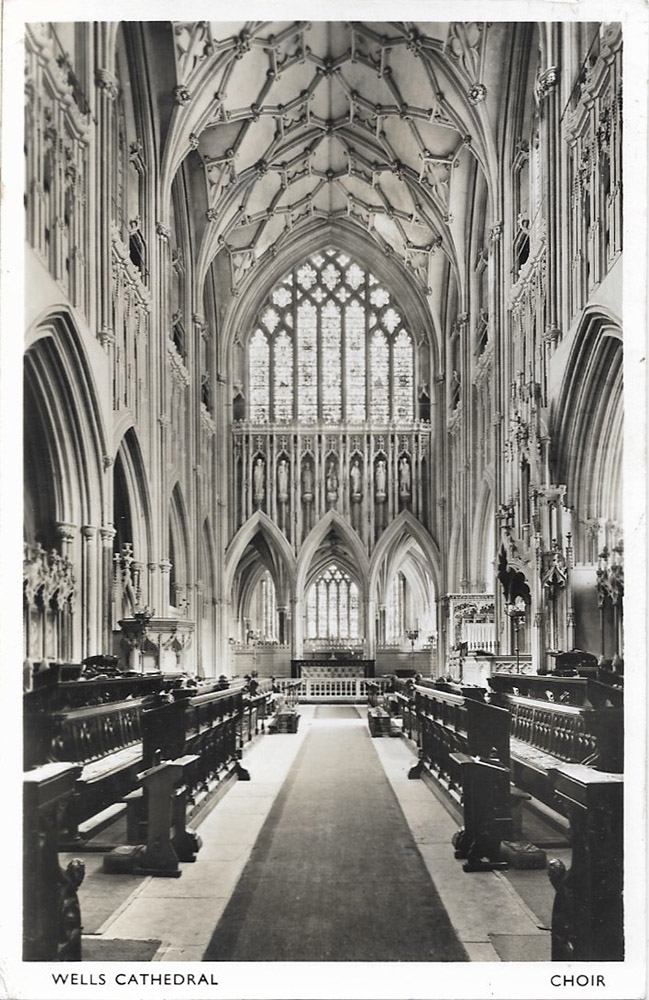 Wells Cathedral, 1958: "Tell me something – have you lost my address?"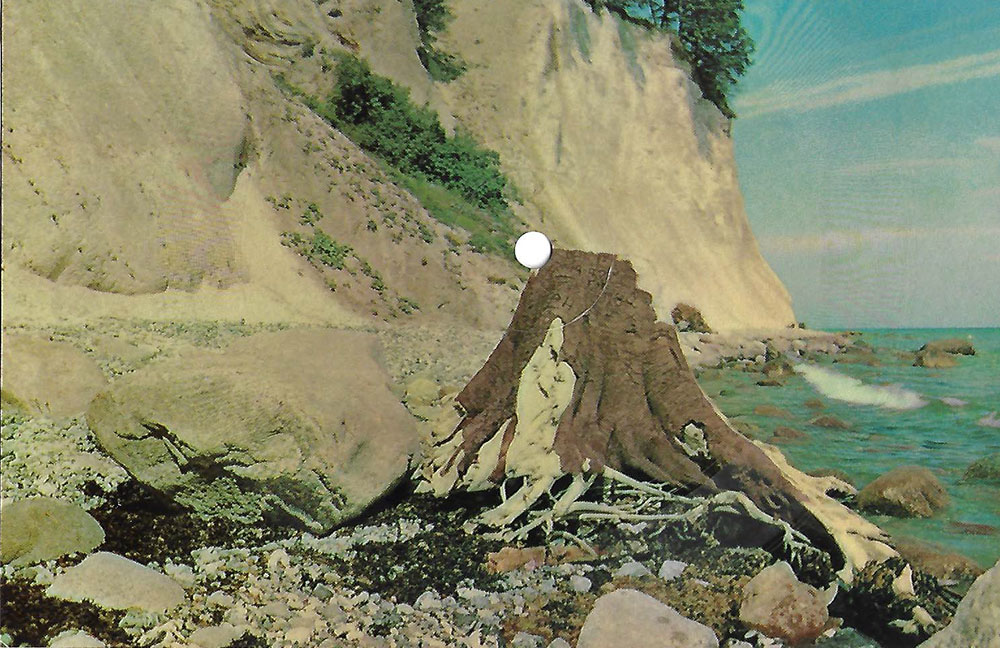 A musical image of Rügen, whose cliffs inspired Caspar David Friedrich. The music on the postcard is slightly less heroic.