I CAN count on one hand the number of people I know who send holiday postcards – and it's just one.
My friend, Helen, and I make a point of sending each other postcards when we go away, and we know they'll be appreciated.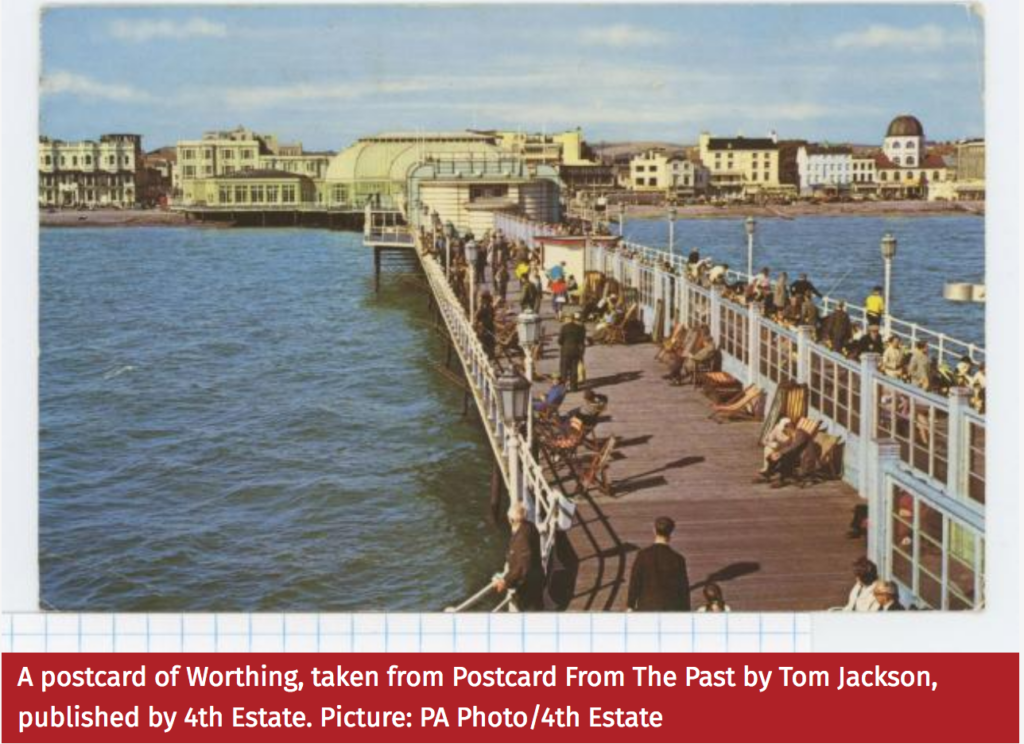 But there's a personal touch to postcards that I like. My postcard-sending friend peppers her messages with little asides and in-jokes, and I like the fact that she's gone to the trouble of writing a few lines just to me.
Social media holiday posts, on the other hand, are the digital equivalent of those awful photocopied round-robin letters that people send with Christmas cards.
I have always loved postcards. I have some lovely old ones, dating back to the early 20th century, and it's fascinating to read them, especially ones sent to soldiers and their loved ones during the two world wars. These simple handwritten messages are now part of social history.
They may be old-fashioned, but it seems even Twitter has a place for postcards. Avid collector Tom Jackson tweets pictures of real postcards, each with a line taken from the message scrawled on the back. Tom's Postcard From The Past(@PastPostcard) twitter account has around 45,000 followers, and has now become a book.
As Curious Incident Of The Dog In The Night-Time author Mark Haddon notes in his intro to the book, "There's smut, but seldom outright vulgarity. There's poetry. There's sadness but only by implication…
"There is a dogged refusal to be greatly impressed. Best of all are those cards with the most minimal of messages, which open like tiny windows onto the panorama of a human life."
Unlike Instagram and Facebook posts of 'hot dog legs' and cheeky cocktails in the sun, there's no glossing over the truth on the back of a postcard, where holidays are met in all their imperfect glory.
The ones in Tom's book include a pretty postcard sent from Worthing, a seaside town in Sussex. It seems the sender's mind was elsewhere when they wrote: "Seen any mullet at the fishmongers recently?" Another, sent from Folkestone in Kent, reads: "You will never guess what – the dreaded gas men have caught up with us."
And another, from: Freudenstadt, Germany – a city known for its fresh mountain air, sitting high on a plateau at the edge of the north Black Forest – contains the ominous line: "My sandals broke in Yugoslavia."
* POSTCARDS were big business when holiday air travel was opening up for ordinary people. Thirty-plus years ago flying was glamorous and expensive,with people sometimes saving up for years to go on a flight.
But the birth of package holidays and increased competition saw prices fall in the 1980s , and once airlines like Ryanair and easyJet took to the skies, flying was no longer just for the rich.
I didn't set foot on a 'plane until I was 20. Until then I hadn't been any further than across the Channel on a ferry, and airports seemed so glamorous; bustling with people returning from the Costa, clutching straw donkeys. I decided, aged about eight, that I wanted to be an air hostess – and when my older cousin actually became a real life air hostess, I was in awe. She even married a pilot. There's a Mills and Boon story in there somewhere…