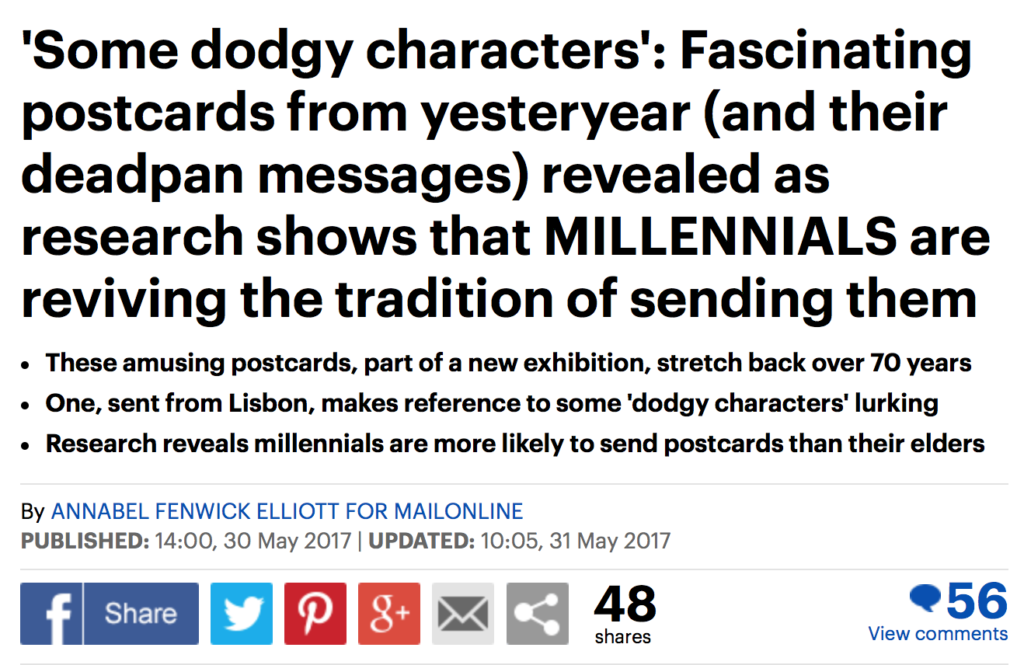 There isn't much space to write on a postcard, so it's interesting to see what tit-bits people choose to share from their holidays.

These amusing examples, harking back to the format's golden age, contain tourist insights including the mention of 'some dodgy characters' in Lisbon, to a card from Niagara Falls which reads: 'Keep feeding the cat and don't get into any bother.'
And while it may feel like a dying art, new research reveals that millennials could in fact be reviving it – with 18-34 year-olds 55 per cent more likely to send postcards than over-35s.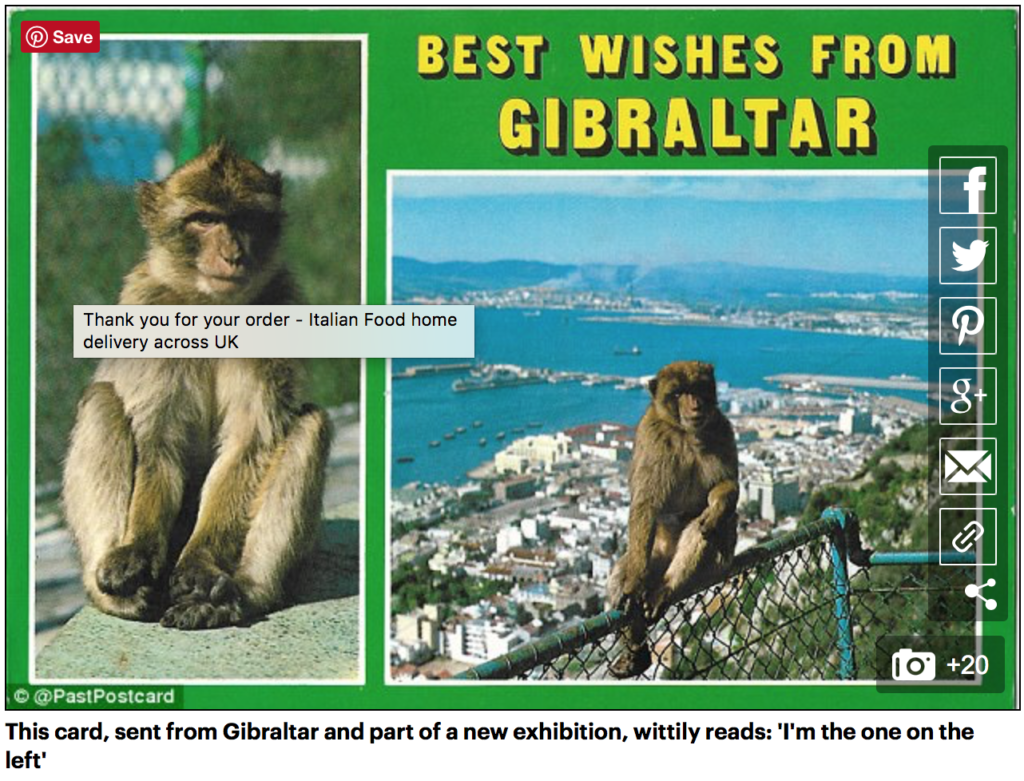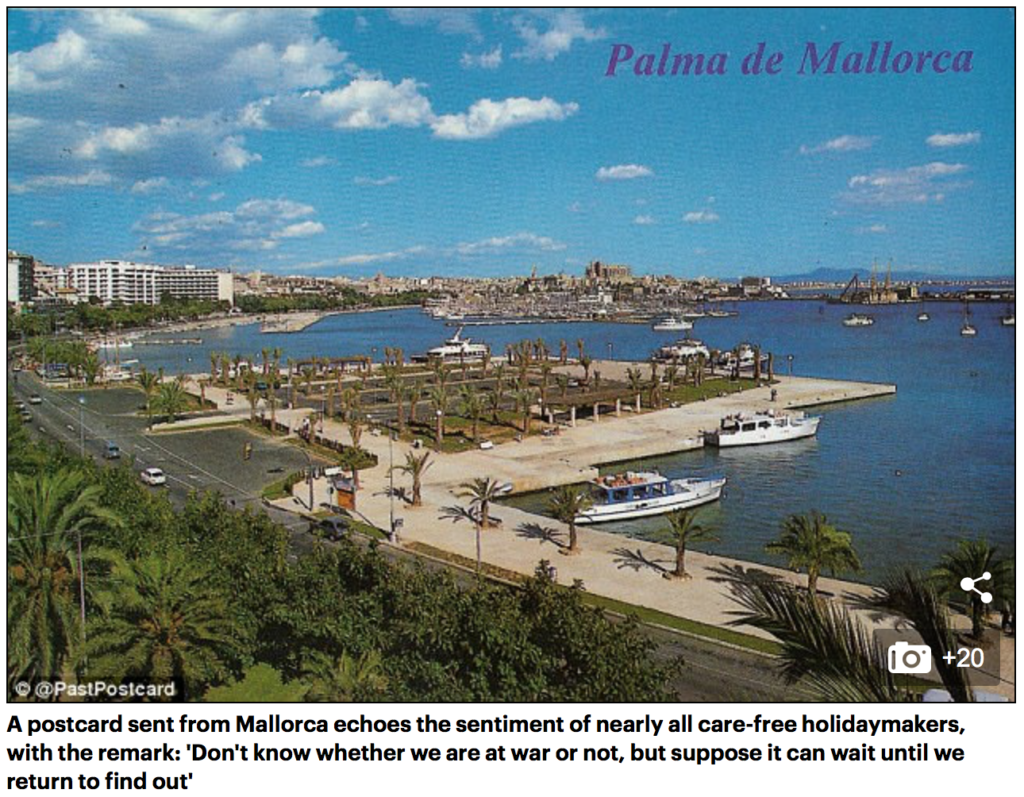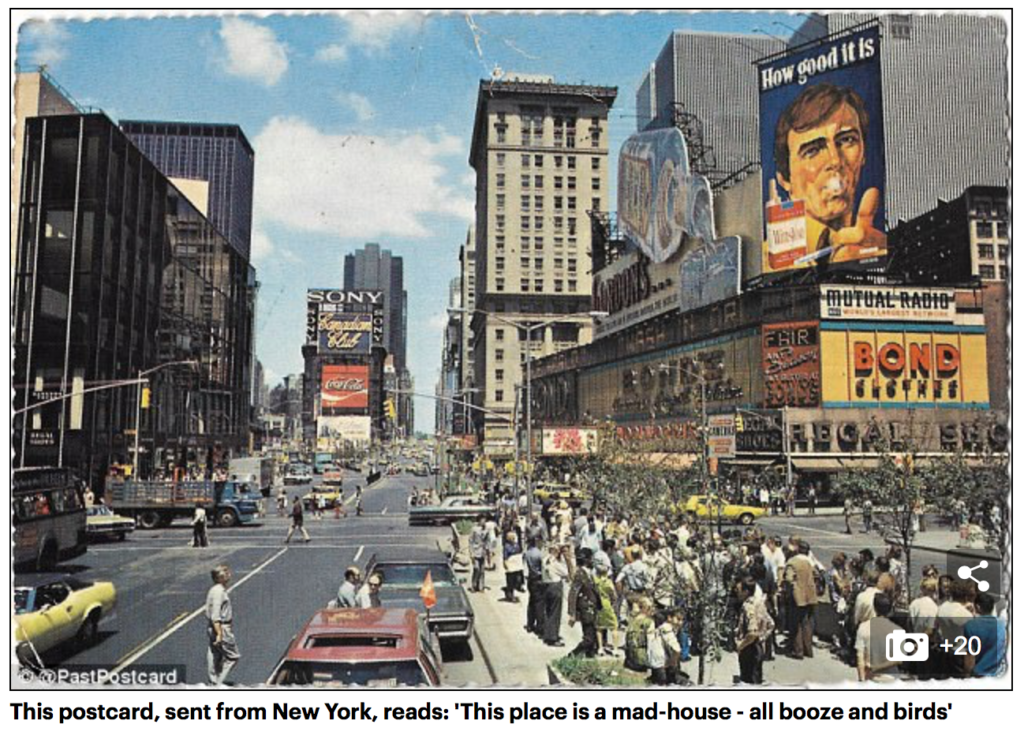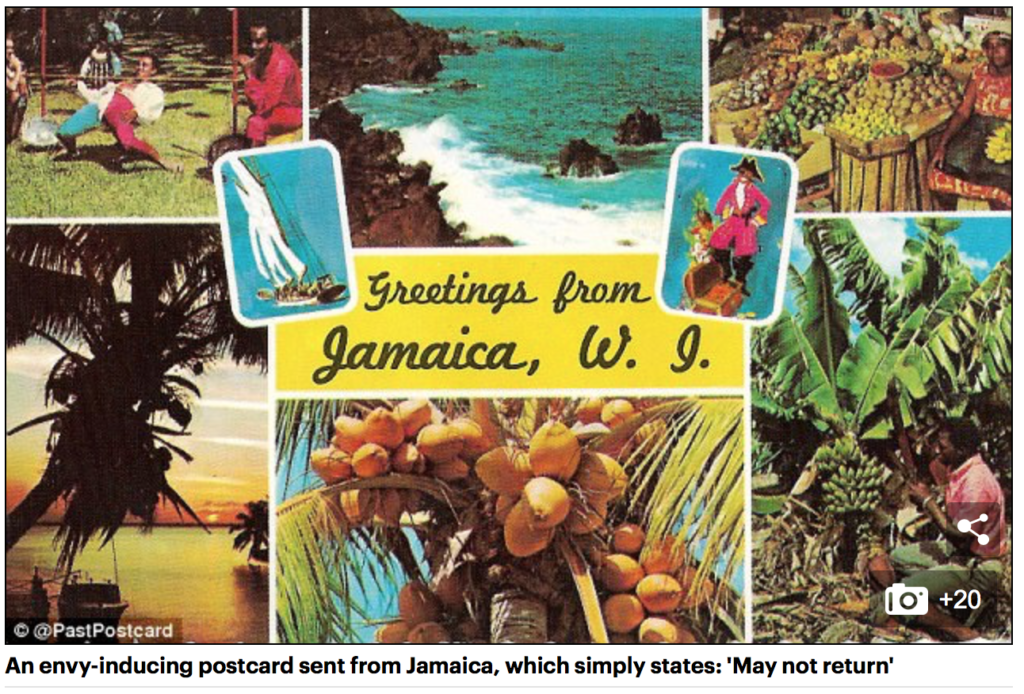 The new study, conducted by Gatwick Airport, was published as a postcard exhibition was unveiled on the premises.
The collection of over 200 cards, curated by Tom Jackson, creator of popular Twitter feed Postcard From The Past, stretches back more than 70 years, and provides entertaining snippets from people's trips.
One, sent from New York, reads: 'This place is a mad-house – all booze and birds.'
Another from Naxos in Greece, says: 'One proposal of marriage. Things are going quite well.'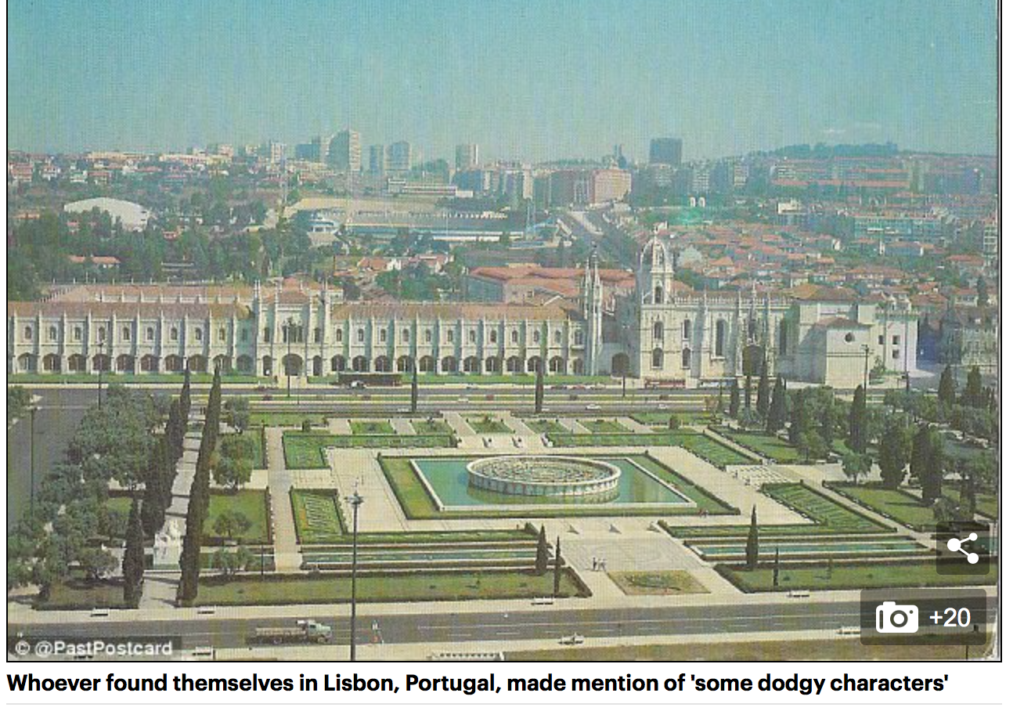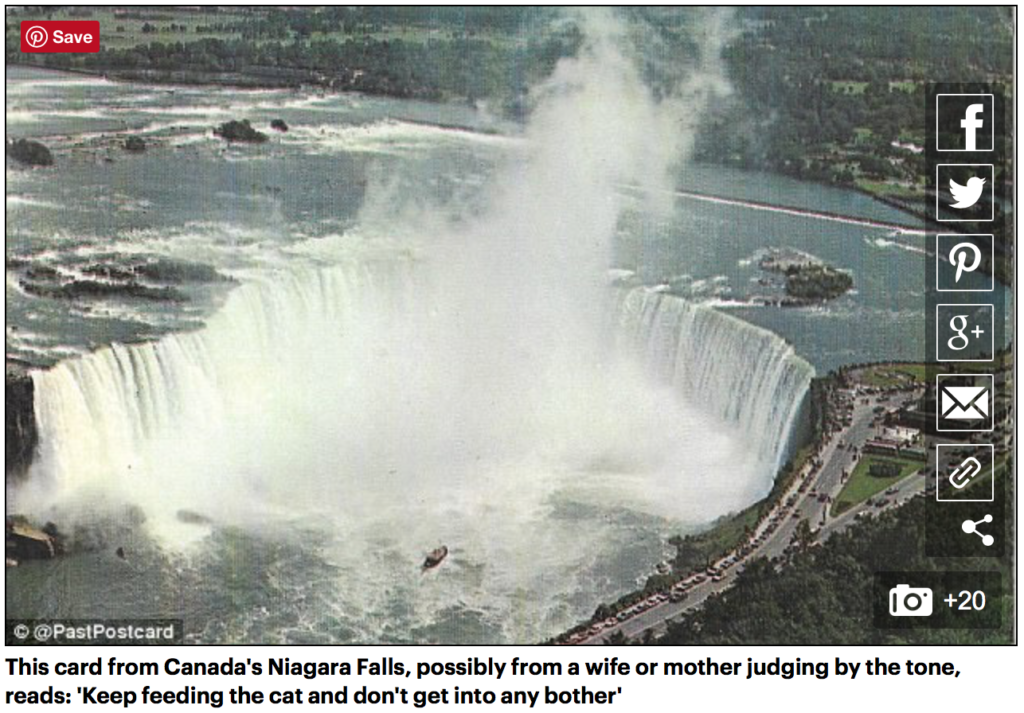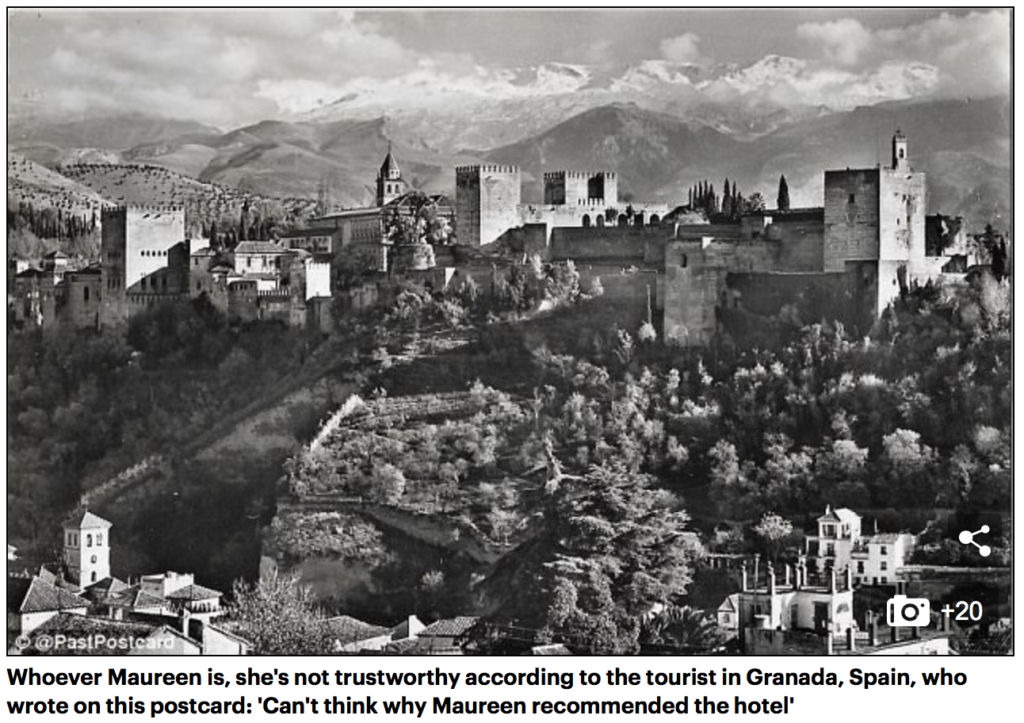 A postcard sent from Mallorca echoes the sentiment of nearly all care-free holidaymakers, with the remark: 'Don't know whether we are at war or not, but suppose it can wait until we return to find out.'
Somewhat sadly, Gatwick's study found that the number of Brits sending postcards from their holidays has more than halved over the last 20 years, largely due to the rise of email and social media.
The practice continues, however, to be embraced by 18-34 year-olds. Over a third of millennials said they had sent a postcard from their last holiday, compared to only 24 per cent of those aged 35 and over.
Despite this minor renaissance, the postcard remains in perilous decline: only around a quarter of those surveyed had sent a postcard when they were last on holiday, mailing an average of three per trip.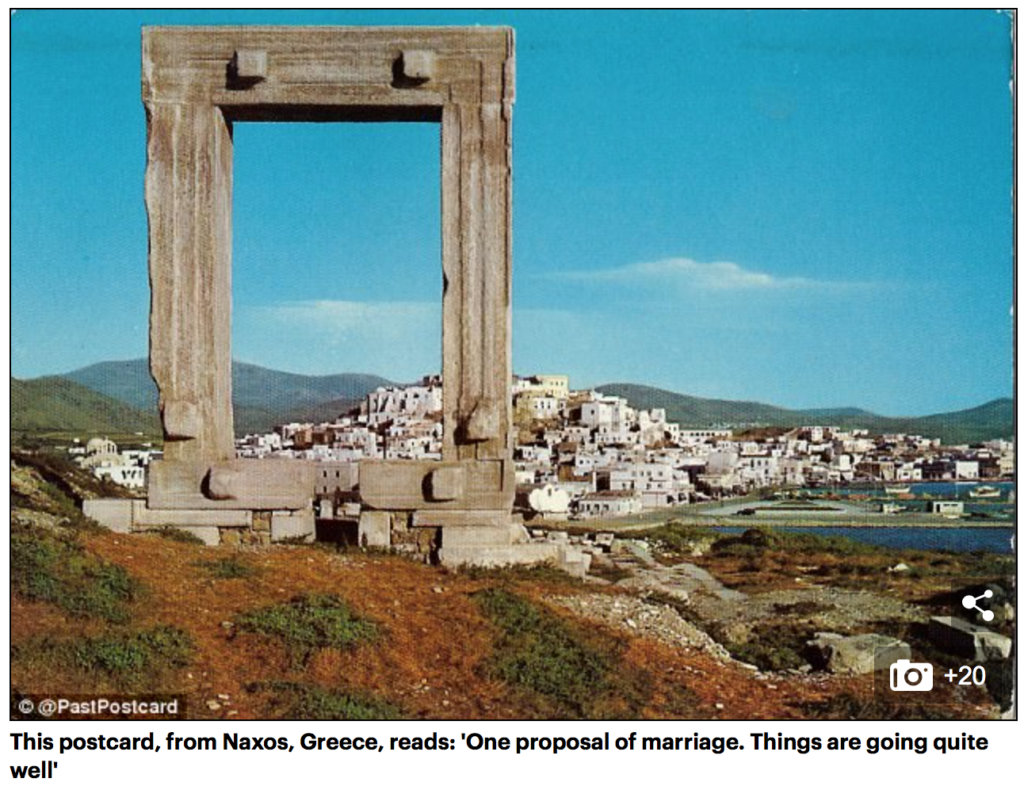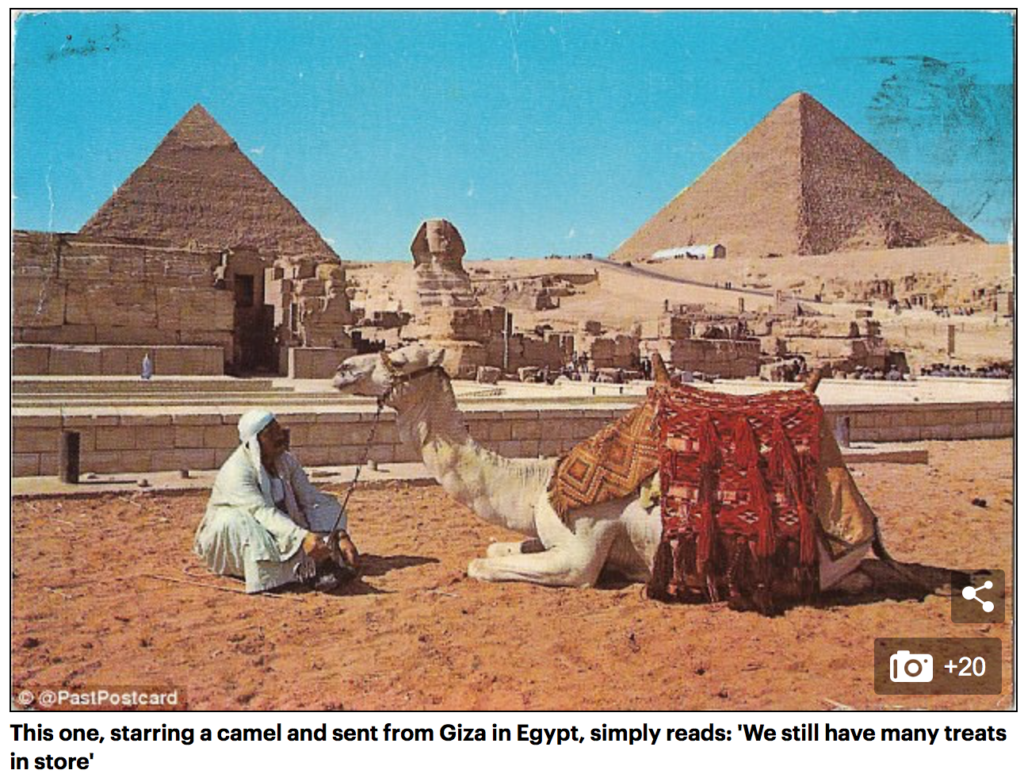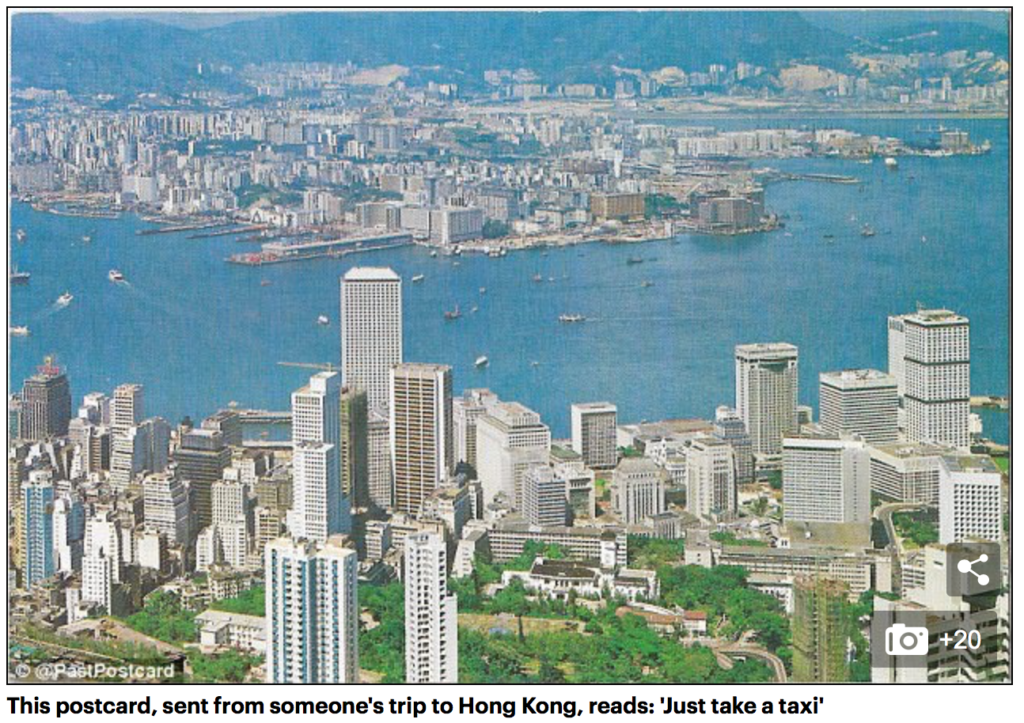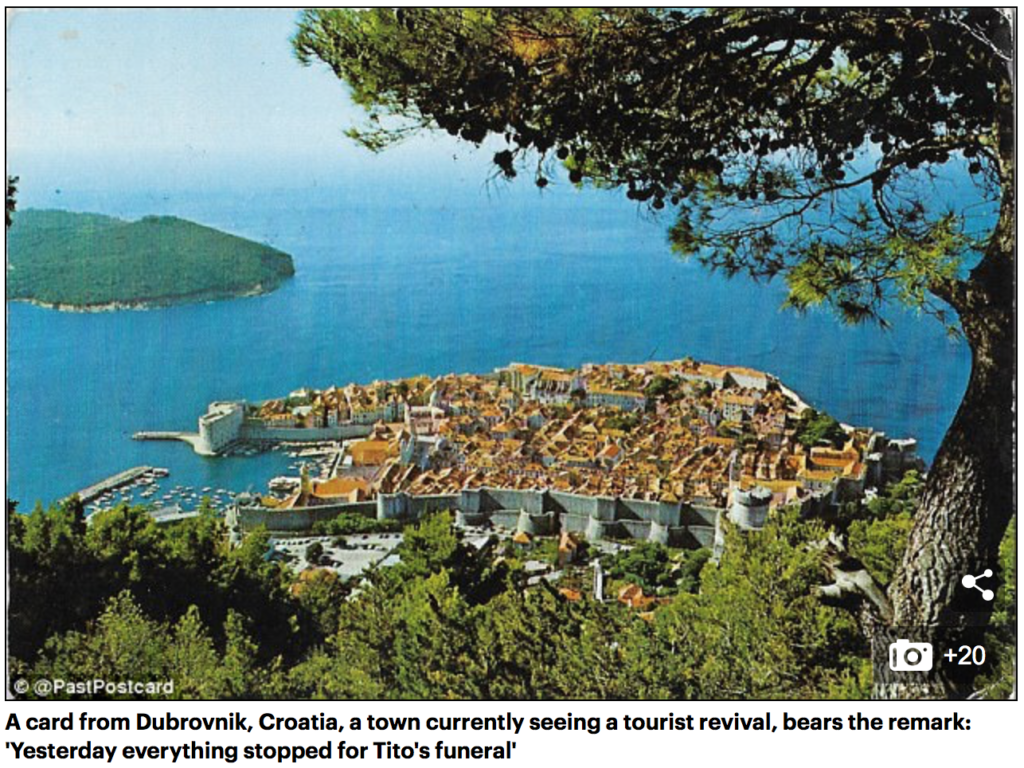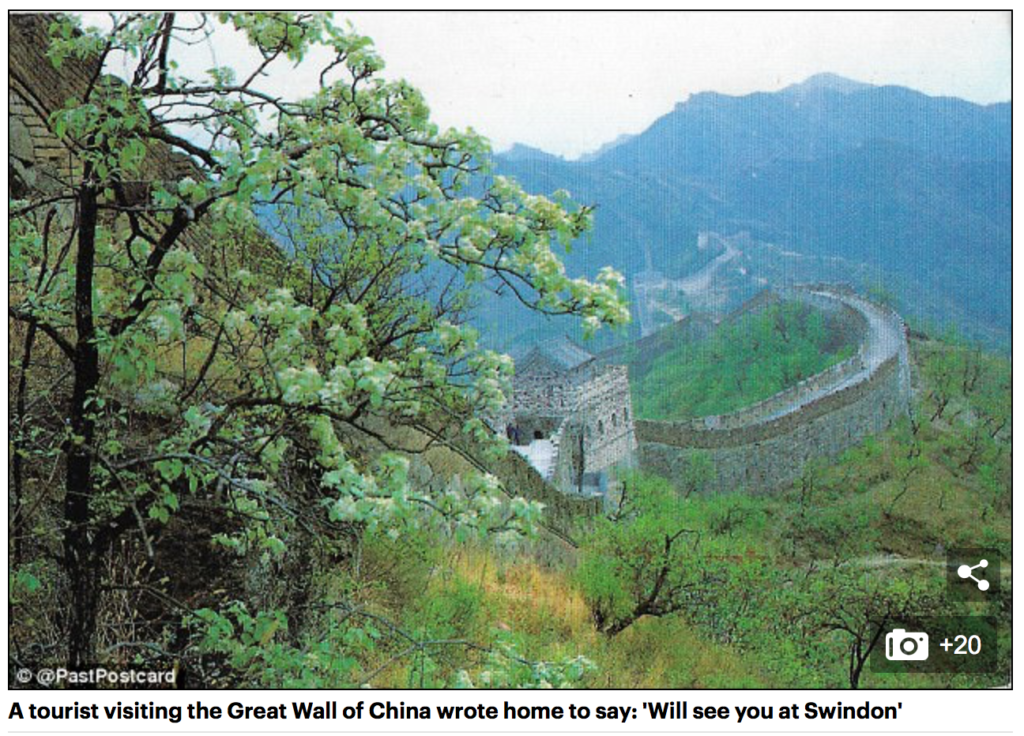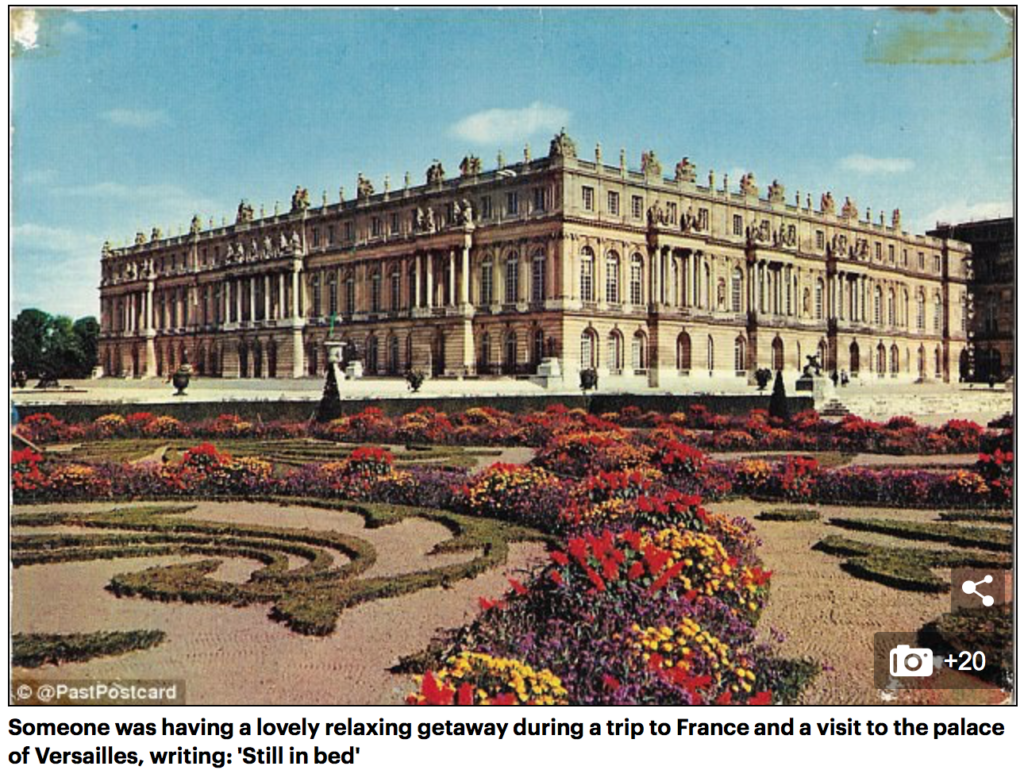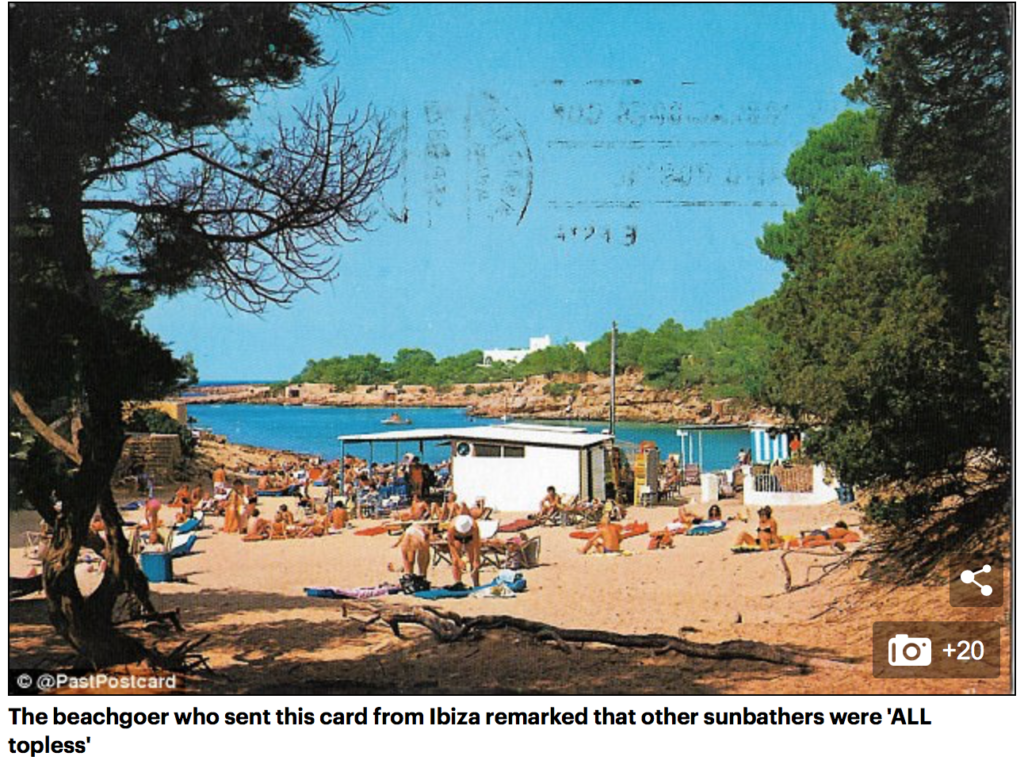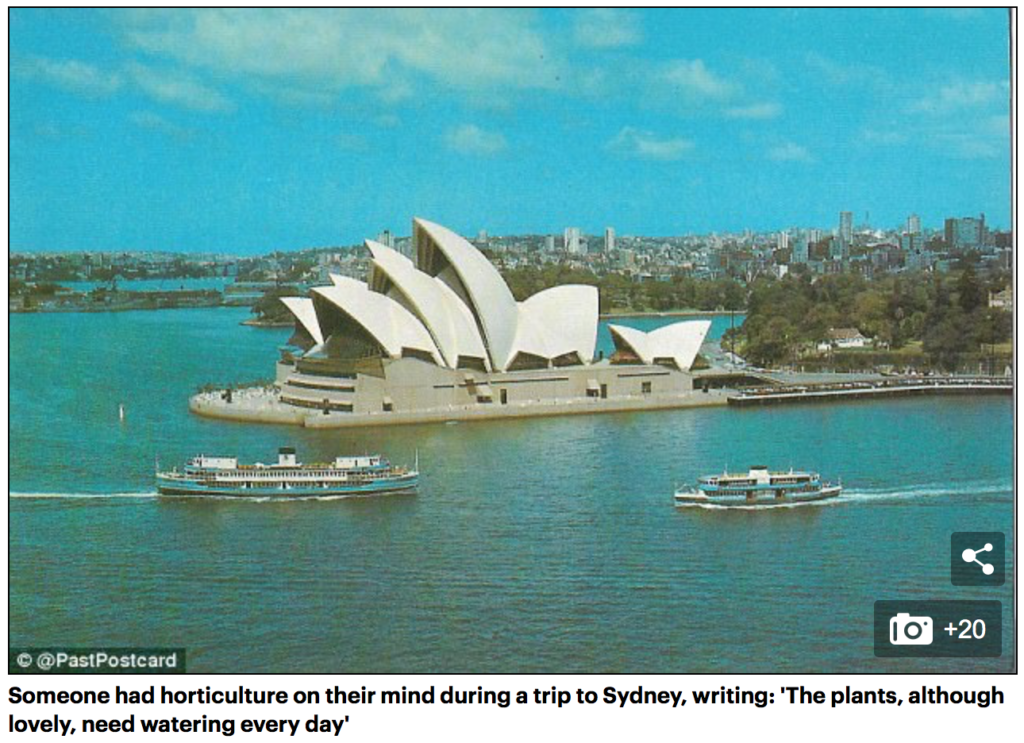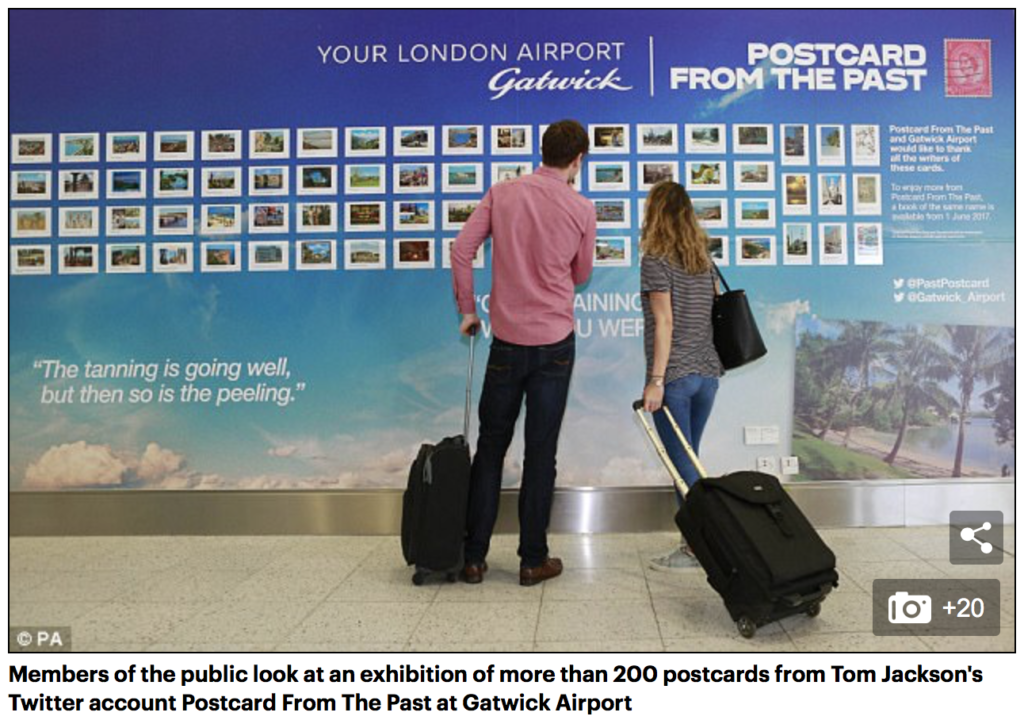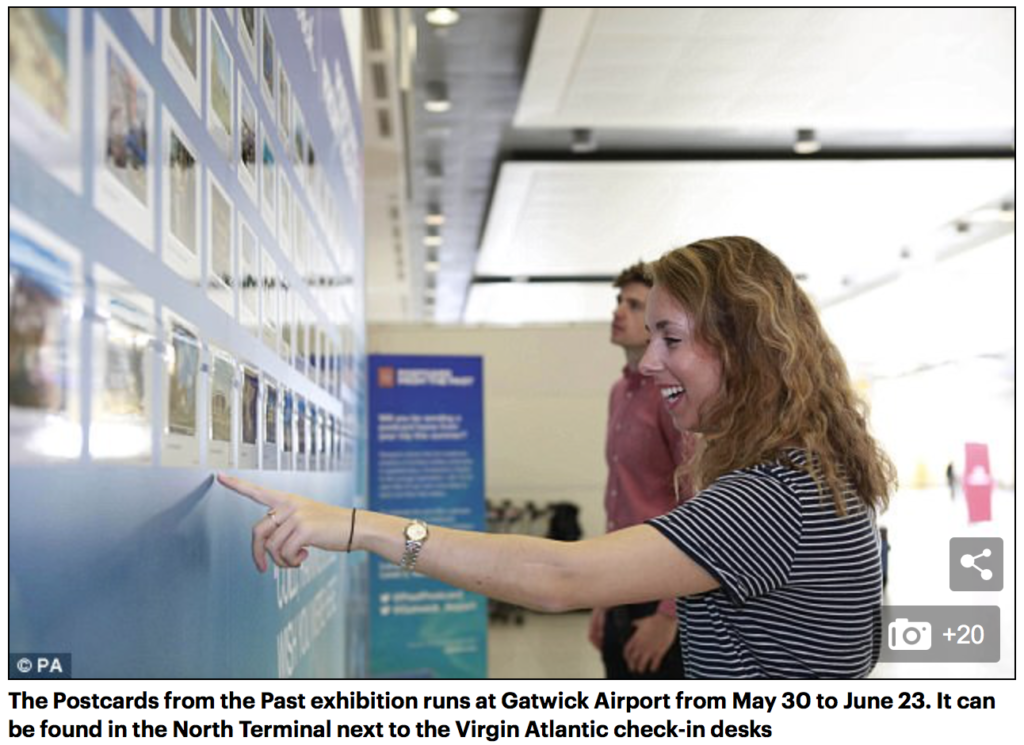 Tom Jackson said: 'Postcards are wonderfully evocative. They have the ability to transport someone back to a time and place they hold dear and they still seem to be putting smiles on the faces of the younger generation.
'It's fantastic to team up with Gatwick to offer passengers heading off on holiday the chance to share in the fascinating adventures and memories of holidays from the past.'
Andrew Pule, Terminal Operations Manager at Gatwick Airport, said: 'As the summer holiday season kicks off, we wanted to create an experience within the airport that conjures up happy holiday memories from years gone by.
'The rise of social media means less Brits are sharing their holiday experiences on the back of a card but this exhibition, featuring postcards from as far afield as Hong Kong, Tianjin, Cape Town, Barbados and Vancouver, reminds Gatwick passengers travelling to these destinations and others how people communicated with home back in a very different era.'
The Postcards from the Past exhibition runs at Gatwick Airport from May 30 to June 23. It can be found in the North Terminal next to the Virgin Atlantic check-in desks.