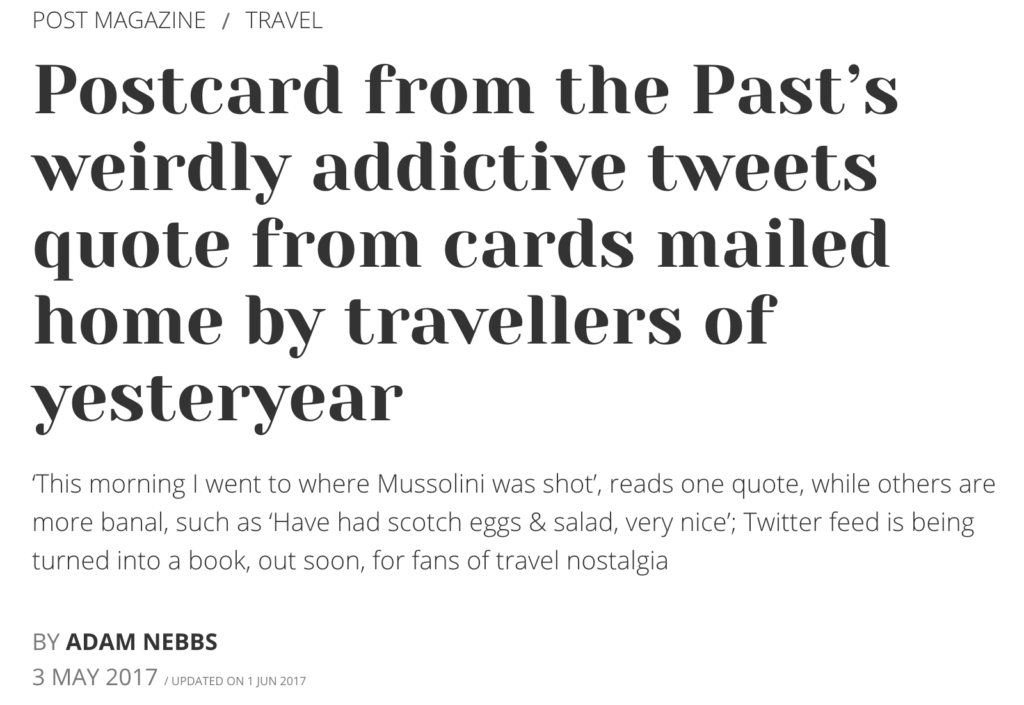 I have spent much of this week immersed in the oddly enthralling PostcardFromThePast, a Twitter account showing thousands of old picture-postcard views accompanied only by brief, undated quotes from their unnamed writers.
You don't need a Twitter account of your own to look through these "fragments of life in real messages on postcards from the past" but – such is their mysterious allure – curator Tom Jackson has acquired almost 40,000 registered followers since he started tweeting them last year.
Mostly sent either to or within Britain, they range from the banal ("Getting fatter every day", from Benidorm), to the quite bizarre ("This morning I went to where Mussolini was shot but it wasn't worth the walk. Had raspberries & real cream," from Lake Como). One lucky visitor to Cannes "Had cocktails with Tony Curtis in his yacht out in the harbour", whereas a less fortunate tourist in Brussels glumly confesses, "I waxed so Gallic with my gestures after a single whisky that the waiters steered clear of me & I never got a second."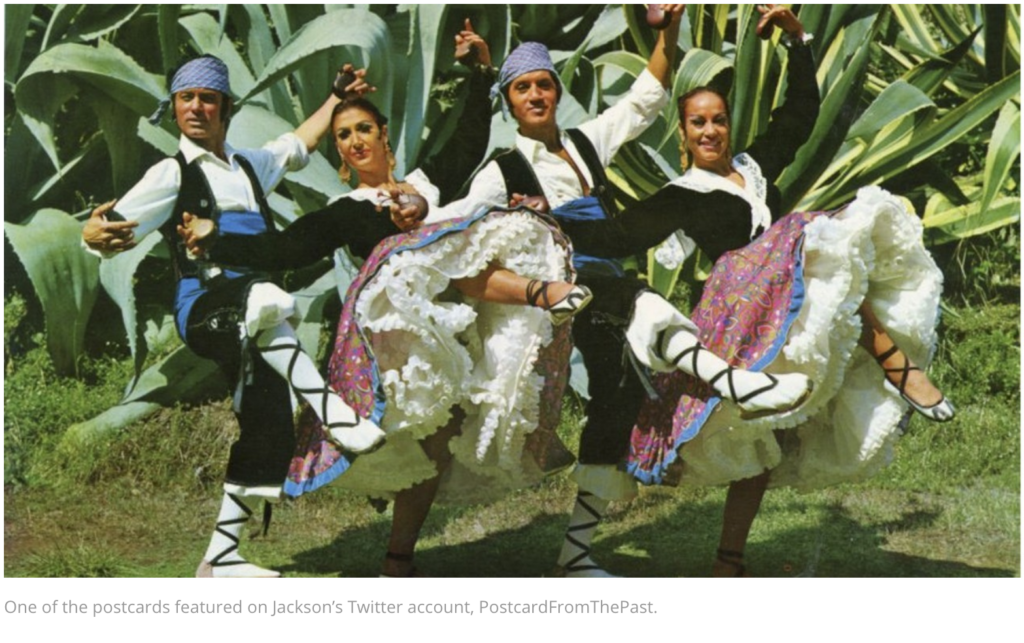 Sometimes just a word or two, and never more than a couple of sentences, these forgot­ten messages are occasionally poetic, and at times haiku-like: "Dad at the moment is putting flowers in a paper hat he has made:
Cornflowers & buttercups" evokes an idyllic afternoon with family in the Swiss Alps; "Have had scotch eggs & salad, very nice, and fruit trifle, cup of tea. Very nice chips with the salad" encapsulates a long-ago day trip to York. The often clever visitor comments beneath each postcard add a buoyant touch of humour.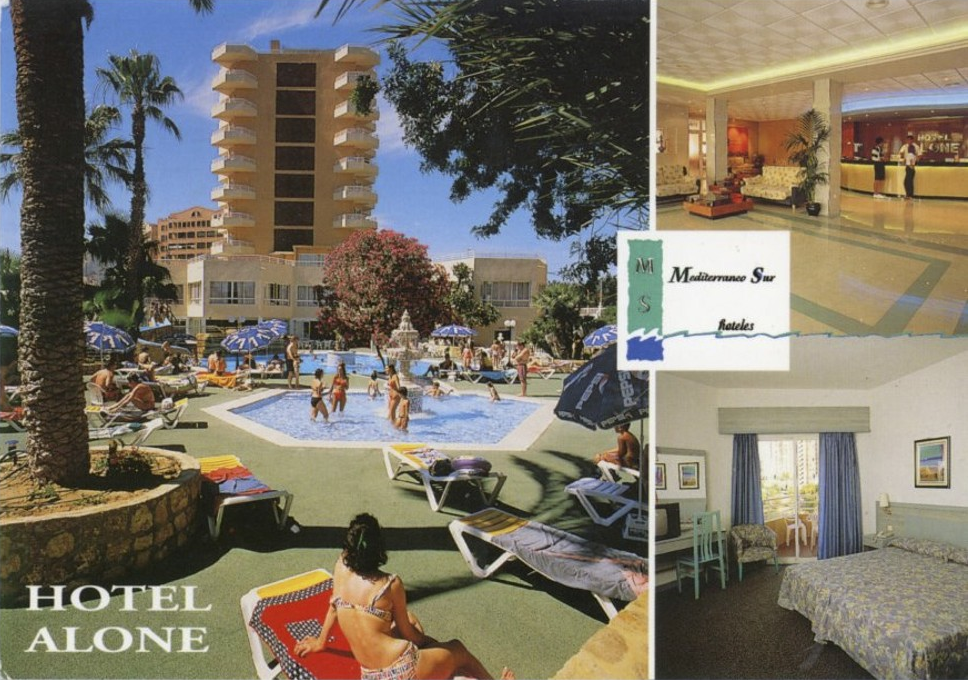 A 160-page book compiled by Jackson, titled Postcard from the Past, will be published by 4th Estate on June 1, and is already getting rave previews from celebrity followers.