Sometimes in a stressful, high-powered world sometimes we all need a simple pleasure. For us, that comes in the form of this Twitter account. On a platform that usually sees people engaging in heavy-duty debate and name-calling, PostcardFromThePast is a little island of postcard-based calm.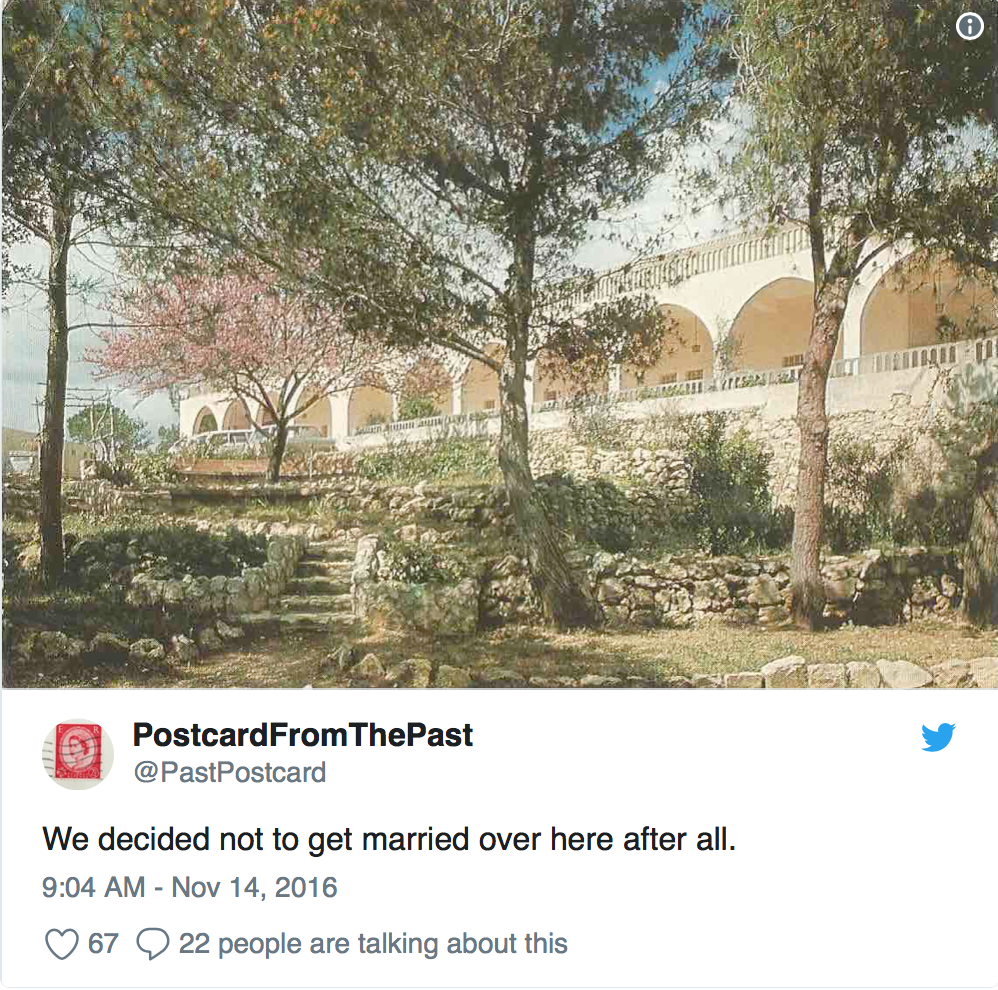 It's not a complicated premise. The owner of the account digs up old postcards and then shares a picture of the image, with a line of text from the back of the card. It's a perfect little snapshot of an unknown person's life. Sometimes it's touching, sometimes it's hilarious, but it's always fascinating.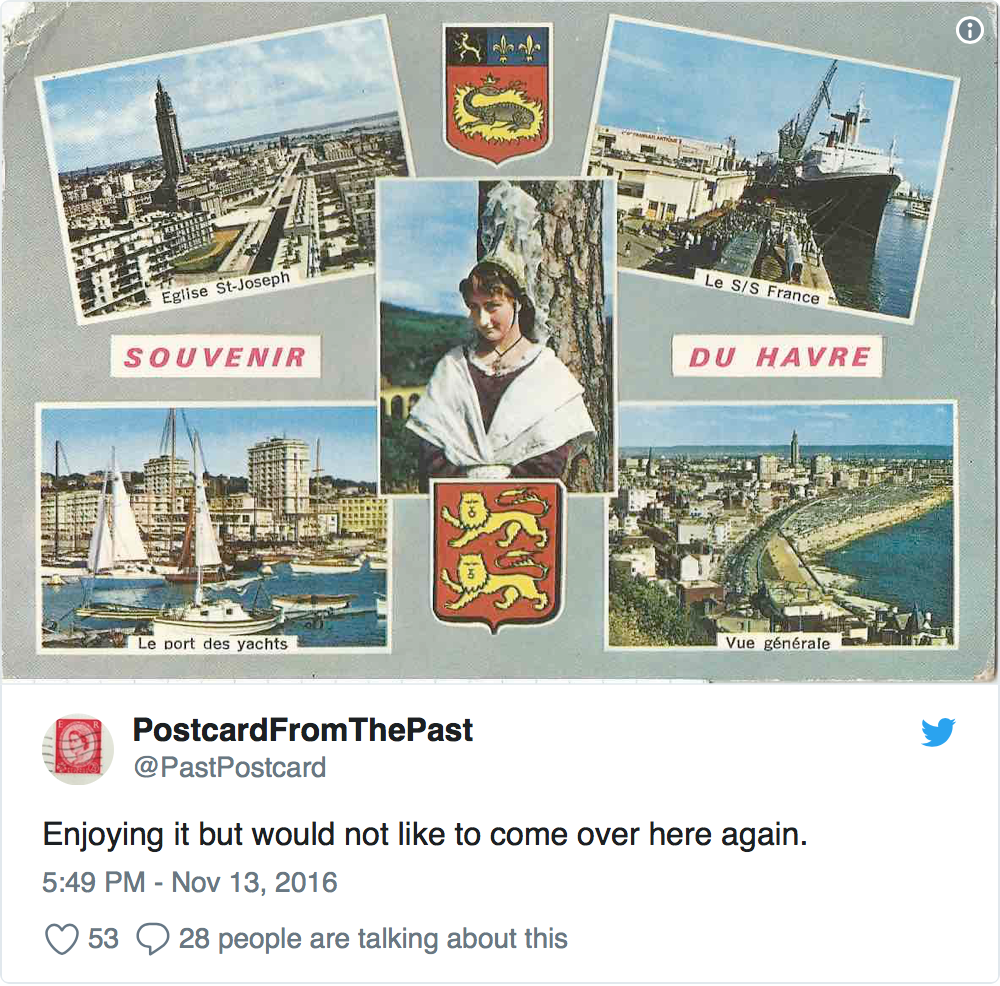 The little moments of nostalgia are clearly popular, with the account amassing almost 30,000 followers.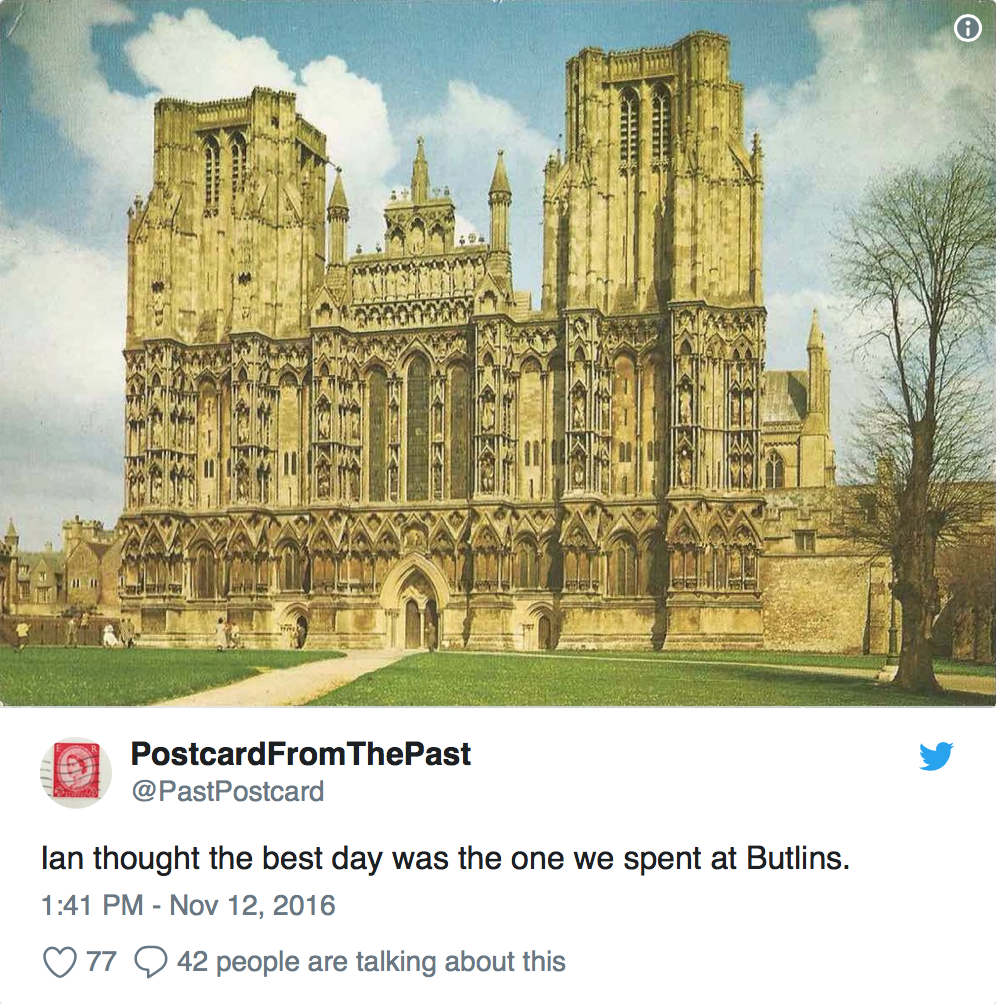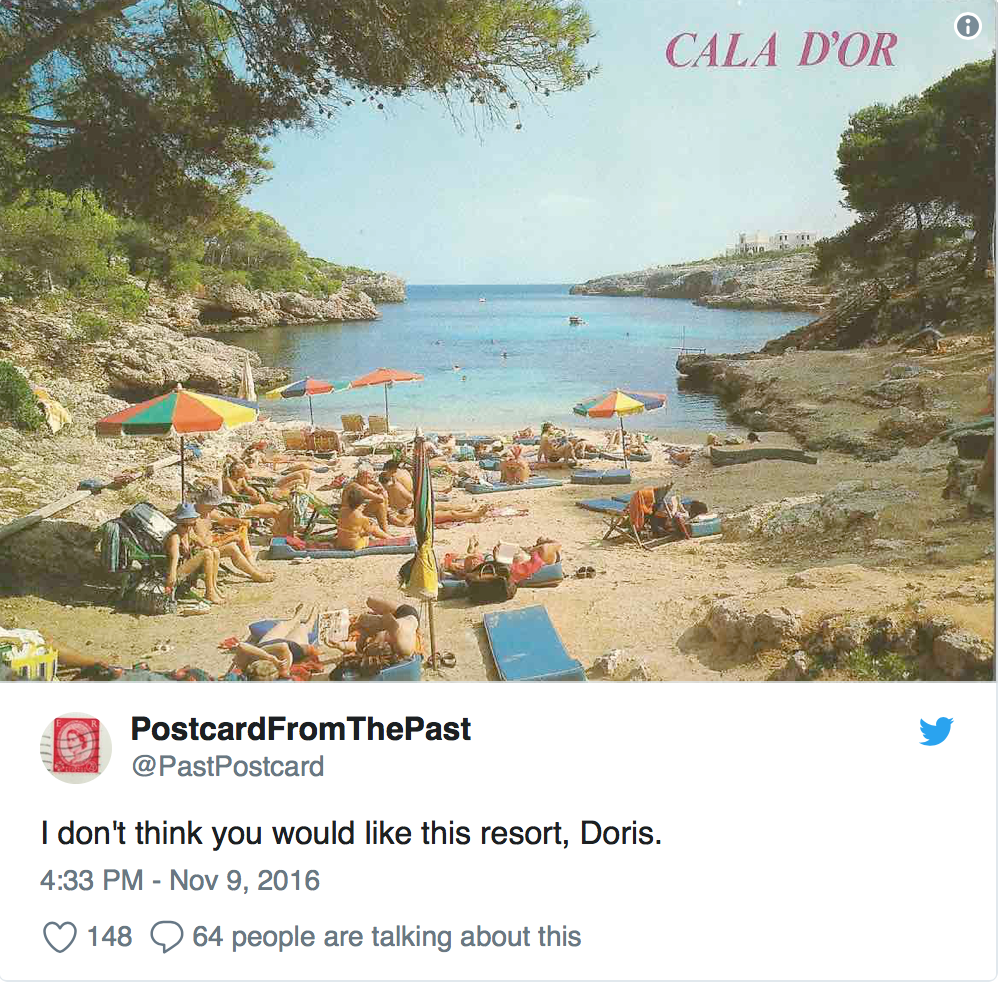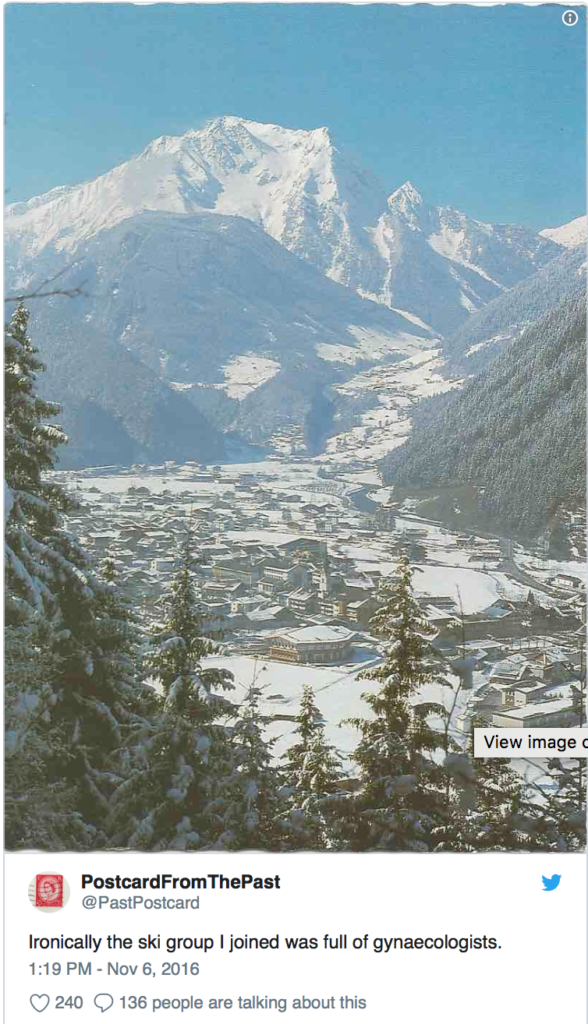 What makes this account even more appealing is the information that in 2012, just 3% of us Brits said they send a physical postcard when we go away on holiday. Instead, we tend to tweet, Facebook or post on Instagram. Maybe Postcard From The Past could be responsible for a resurgence in the postcard?